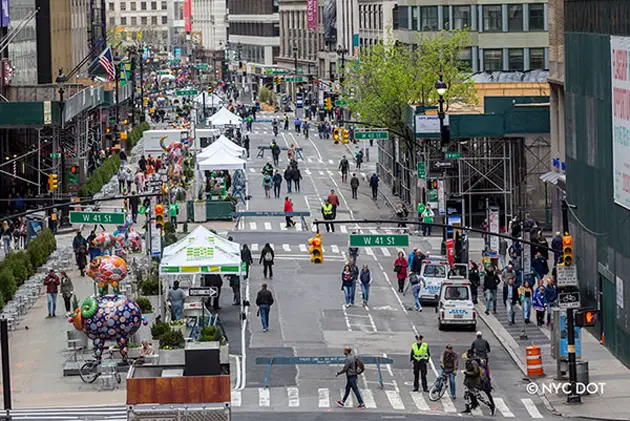 Celebrate Car Free Earth Day in New York City
30 car-free NYC blocks!
Get family activities sent to you
Get things to do with your kids
Delivered right to your inbox
"Give New Yorkers a place to gather and they'll turn it into a dance floor, a science lab, an art studio, and a concert hall, all in one," Cultural Affairs Commissioner Tom Finkelpearl said in a statement. You got that right!
Additional Car Free Earth Day events will be happening on April 21 in Washington Heights and Brooklyn. The uptown event will run for 9 blocks spanning St. Nicholas Avenue from 181st Street to 190th Street from 10-4pm. In Downtown Brooklyn the event will run from 1-5pm and take place in Albee Square and Albee Square West.
Each of these events will include performances and educational programming.
RELATED:
Where to Celebrate Earth Day in the NYC Area
Want more content like this? Receive our Scoop packed with great ideas