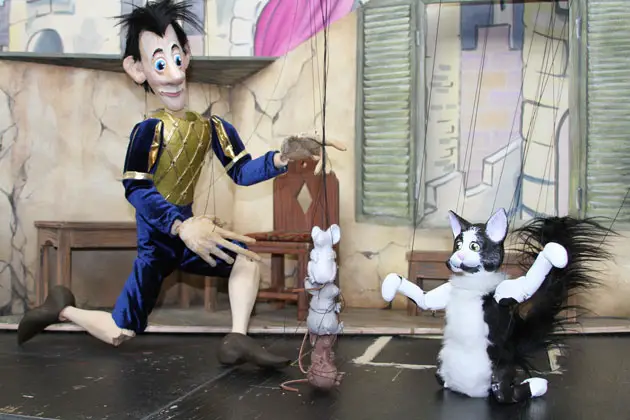 City Parks Foundation's PuppetMobile Launches Puss in Boots
Get kid-friendly activities sent to you!
Get the Best Kid-Friendly Activities
Sent to You Weekly!
The CityParks PuppetMobile production features one-of-a-kind marionettes hand-crafted by the expert puppeteers from the Swedish Cottage Marionette Theatre in Central Park.
"We are thrilled to be debuting our brand new production, Puss in Boots, in neighborhood parks across the five boroughs," said Bruce Cannon, artistic director of the Swedish Cottage Marionette Theatre. "Our fresh, lively take on this beloved classic is sure to entertain and delight PuppetMobile audiences across the city."
Puss in Boots was written and directed by longtime Swedish Cottage Marionette Theatre puppeteer, Douglas Russell Strich. The show will run from May to early fall 2016. To find out more information on the date, time and locations of all performances visit the City Parks Foundation website at CityParksFoundation.org.
RELATED: Check out our calendar for more fun events near you!
Sign up for our newsletter to receive the latest updates on fun events and other family activities in your area.