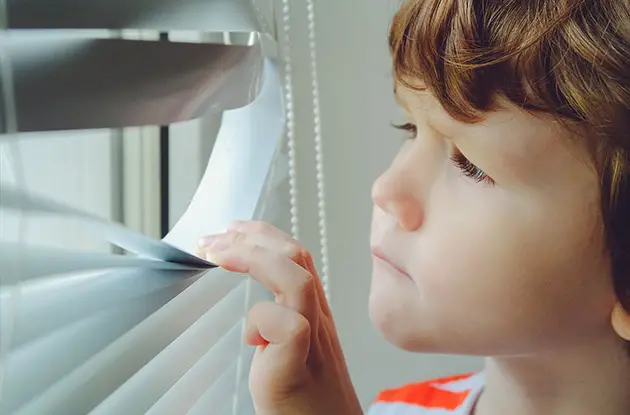 Corded Window Blinds Banned for Child Safety
Corded window blinds have been a hazard in many homes in America for years, according to the U.S. Consumer Product Safety Commission.
Great Family Activities Sent to You!
The Best Family Holiday Activities Sent to Your Inbox!
Delivered right to your inbox
"We've known about this risk for over 70 years, yet we're still seeing children strangled by these products," said Dr. Smith. "It's just unacceptable."
People who need corded blinds, for example those with disabilities who find corded blinds easier to use, will be able to custom order them. However, you will no longer find them on the shelves at your local home store.
If you have corded blinds in your home and would like to replace them, look to the replacement blinds that have the "Best for Kids" certification label on the packaging. Begin with replacing the blinds in the rooms your child is in the most if you are unable to replace all of them. If you're renting, you should speak to your landlord about the safety hazard and cite the study in Pediatrics along with the regulations from the Window Covering Manufacturers Association. If you have snap-in blinds, you can easily remove these and replace them with a safer option.
Want more content like this? Receive our Scoop packed with great ideas