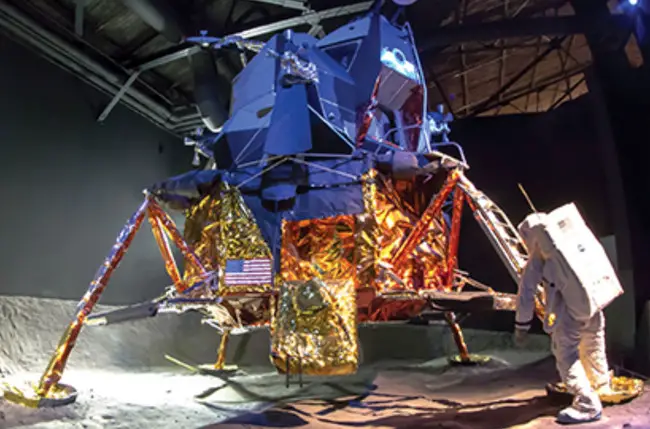 Cradle of Aviation Museum Will Host Special Events for 50th Anniversary of Moon Landing
The events will culminate on July 20, the day men landed on the moon in 1969.
Great Family Activities Sent To You!
Get Great Family Activities!!
Arriving weekly
On July 20, "Apollo at 50: Moon Fest" will feature activities for the whole family, such as visits from Long Island Space Shuttle Astronauts including Bill Shepherd (Babylon) and Charlie Carmada (Ozone Park). Kids can also experience virtual reality exhibits, model rocket launches, and a countdown in the afternoon to collectively watch and honor the iconic "The Eagle has Landed" Lunar Module landing on the moon. In the evening the museum will host a Countdown Celebration with dinner, champagne and dancing, where guests can re-watch the mankind's first steps on the moon at 10:56 pm.
Main Image: The museum's exhibits go beyond the history of flight to educate visitors about aviation and space exploration.
Photo by Russ Loret
RELATED: Don't miss our guide to summer activities for your kids on Long Island!
---
Want more content like this? Get Great Family Activities!
---