Make a Boo-tiful DIY Ghost Costume and No-Sew Tutu
Plan Epic Summer Outings - Get Activities Sent to You!
Summer Family Fun Ideas
Sent Every Weekend
Once all the tulle is tied, hang your tutu up to check for any uneven pieces or spacing. Trim any longer pieces to achieve an even hemline.
To Make the Sweatshirt:
Trace a circle onto the sticky felt with a pencil and any cylinder you might have around the house--paper towel tubes are a good size--to make the ghost's eyes. Eyelashes make for a girlier ghost, and eyebrows can transform a ghost from sweet to scary. With the sweatshirt laid out on a flat surface, test the eyes' placement and line up the felt underneath to draw an appropriately-sized mouth. A simple half-circle shape should do the trick.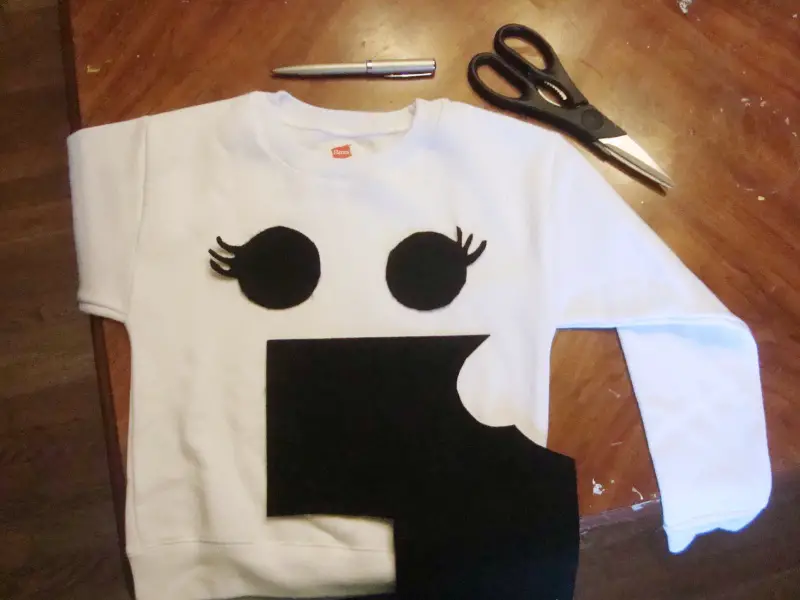 Once your shapes are placed properly on the sweatshirt, peel the paper off the felt back and stick them to the cloth. It helps to run an iron over the design—both on the inside and the outside of your shirt--to seal the adhesive further. Use a pressing cloth when ironing and never iron over the felt pieces directly, as doing so might move your designs.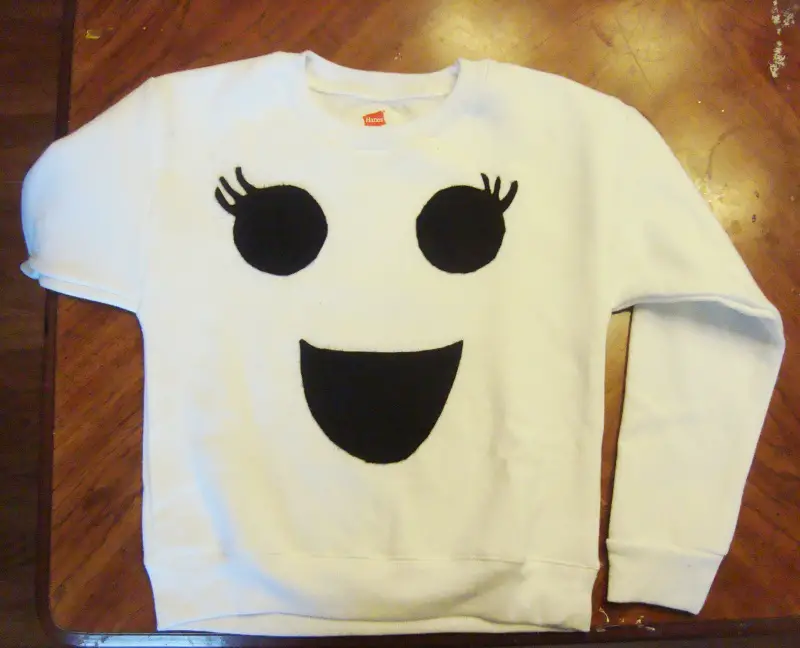 Pair the tutu with leggings, and use any leftover tulle to create a headband. Once the costume is on your little one, you can add more tulle to make the tutu fuller if need be.
Jennifer Garry lives in Manhattan with her husband and two daughters, Samantha and Ellie. She blogs regularly at cuddlesandchaos.com and tweets @jennifergarry.
Also see:
Get Crafty with Halloween Ghosts
Plan a Fun Halloween in Any Weather
---
Want more content like this?
---