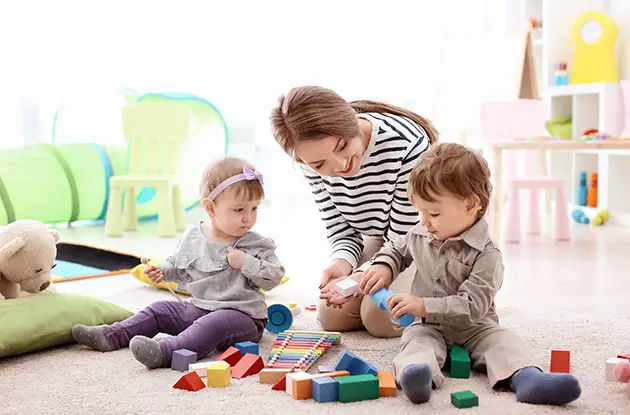 Where to Find Nannies and Babysitters in New York City
Mommybites shares child care ideas that are unique to NYC
Be the first to know!
Get the most exciting updates from NYMetroParents
Start a Nanny Share
Instead of hiring a full-time nanny, share one nanny's time with another family. Think strategically about her hours. For instance, avoid unnecessarily paying a nanny while your child is at school. Nannies can work mornings for one family and afternoons for another or switch off days to fit with a parent's work schedule.
A quality nanny can also watch children from two families simultaneously. View available nanny shares in NYC at mommybites.com/newyork/find-a-nanny-share.

Put Your Friendships into Action
Take turns with friends picking up or watching each other's kids after school, so you have time to run errands or work out. When swapping child care hours with friends, money doesn't change hands.

Search Your Social Connections
If you're looking for a babysitter, spread the word to your social circle. If someone isn't available, their friends may be. Ask:
Your child's teacher
Your regular sitter's roommates
Volunteers at your church or synagogue
Child care workers at your gym
Alumni from your college
College babysitting groups
Local chapter of your sorority
Co-workers
Unemployed friends
Babysitters you meet at school pick-up
Neighborhood mom groups

Celebrate Your Solutions
As your child care needs and sitter's availability shift through the seasons, you now have several creative ways to figure out the right solution for your family. Date night beckons, and your new favorite babysitter may be just a couple conversations or a few blocks away!