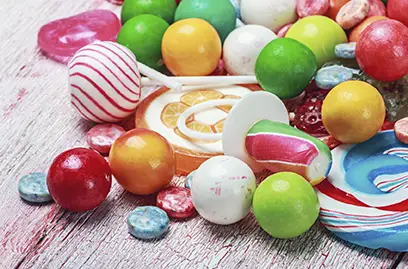 New Study Claims Cutting Out Sugar Can Improve a Child's Health in 10 Days
Get can't-miss family activities sent to you!
Get the Best Family Activities
Sent to You Weekly!
The sugars addressed in the study are added sugars, not the sugars found naturally in foods like fruit. On average, the subjects had been getting about 27 percent of their daily calories from sugar (the average American takes in about 15 percent). The children were paired with dieticians, who replaced any sugary foods in their diets with non-sugar substitutes. They also reduced sugary foods and replaced them with starchy foods without lowering body weight or calorie intake.
For example, instead of yogurt sweetened with sugar, the children ate bagels; in lieu of pastries, they were given baked potato chips; and instead of chicken teriyaki, which can contain a lot of sugar, they ate turkey hot dogs or burgers for lunch. The remaining sugar in their diet came mostly from fresh fruit.
On average, the subjects' LDL cholesterol, the kind implicated in heart disease, fell by 10 points. Their diastolic blood pressure fell five points. Their triglycerides, a type of fat that travels in the blood and contributes to heart disease, dropped 33 points. And their fasting blood sugar and insulin levels also markedly improved.
RELATED:
Find pediatricians and other healthcare providers near you.