Legoland New York Reveals New Details About the Anticipated Goshen Theme Park
Season passes will be available for purchase later this spring.
Get kid-friendly activities sent to you!
Get the Best Kid-Friendly Activities
Sent to You Weekly!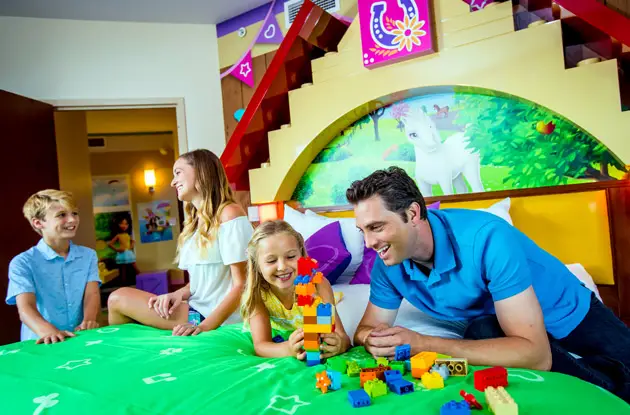 Like Legoland New York, the hotel is completely Lego-themed, and it offers four different rooms: Lego Ninjago, Pirate, Castle, and Lego Friends. All rooms will have separate sleeping areas for kids and adults, each room is equipped with Lego bricks for building, and kids can watch The Lego Movie anytime they want, 27/7, Besterman says. There's even a scavenger hunt throughout the hotel.

Special Details About Legoland New York
For those city dwellers without cars, Coach USA is planning offer direct bus service from Port Authority to Legoland New York "to make it easier for families from this area to get to it," Besterman says.
Legoland New York will be open seasonally (spring to fall), while Legoland Hotel will be open year-round, making it a great destination for families who want to explore the area, Besterman says.
Annual passes, which Bestermand says comes with special perks, for Legoland New York will go on sale this spring, and a grand opening date for the theme park will be announced later this year.