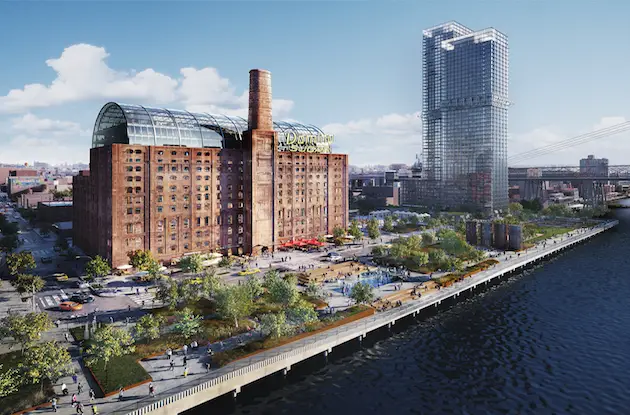 Domino Park to Open in Brooklyn This Summer
This unique park will feature a playground and water-play area!
Get can't-miss family activities sent to you!
Get the Best Kid-Friendly Activities
Sent to You Weekly!
A large effort is also being made to preserve some of the history of the area and with that, a 450-ft long Artifact Walk will showcase more than 30 original pieces of machinery from the original Domino Sugar Factory including, "screw conveyors, bucket elevators, original signage, and four 36-foot tall cylindrical tanks that were once used to collect syrup during the refining process, in an area now known as Syrup Garden," reports Curbed.
A tiered seating area is also in the works, that will allow for performances, and after you work up an appetite walking and playing head over to Tacocina, a taco stand that will be located right below the Artifact Walk, brought over by famed restauranteur Danny Meyer.
Main image via Two Trees Management
RELATED: