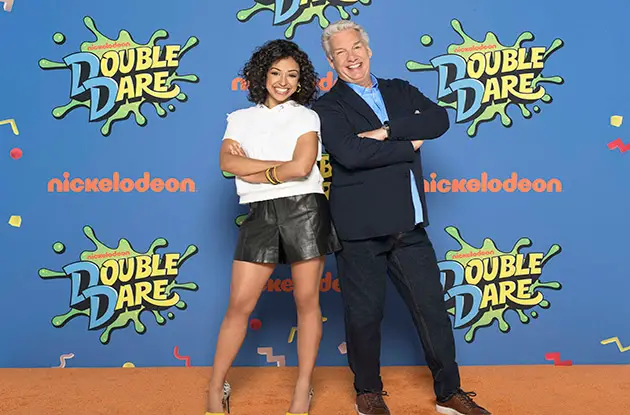 Double Dare to Return to Nickelodeon This Summer
A new season of the classic game show begins this summer.
Awesome Family Outings—Get Activities in Your Inbox!
Tired of Hearing "I'm Bored"?
Activities Sent Weekly
Nickelodeon's new iteration of Double Dare will also come to life this summer with live experiences where fans can play Double Dare. These events will take place all summer long at Nickelodeon Universe at Mall of America in Minneapolis and at VidCon 2018 in Anaheim, California.
Double Dare originally premiered on October 6, 1986. It ran on Nickelodeon from 1986-1993, making it the network's longest running game show and one of the most popular original daily programs on cable television. The show also ran on broadcast television as Family Double Dare in 1988 and as Super Sloppy Double Dare in 1989. At the turn of the century, Nickelodeon revived the show as Double Dare 2000.
"This is a dream that I have been dreaming to live! From watching Double Dareto hosting it," said Koshy. "I am ready for a summer of slime and nose picking."
---
Want more content like this?
---