April 20-22: Grand Central's Earth Day NY is a three-day extravaganza that will feature live performances, kids' activities, sustainability talks, and interactive displays. FREE!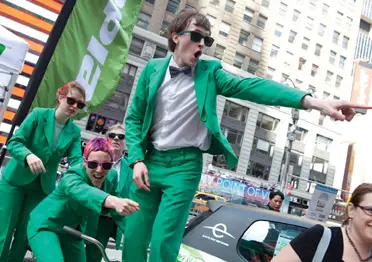 April 21: The same organization puts on a one-day festival downtown, Earth Day NY Union Square, complete with a green-vehicle runway and exhibition, exhibits and displays by environmental organizations, and kid-friendly outdoor activities. FREE!
April 21: The DiMenna Children's History Museum at New-York Historical Society (Upper West Side) hosts Animals Alive with Mr. Zelenka. Blending excitement and surprise with care and understanding, Jerry Zelenka helps audiences of all ages develop an appreciation for all living things, from the ordinary to the exotic. The audience is encouraged to touch and pet a variety of animals, including birds, lizards, tarantulas, alligators and snakes.
April 27: French Institute Alliance Francaise (FIAF) presents a spring installment of its Family Saturdays program, with a green twist. See a performance of Afternoon of a Foehn, a spellbinding spectacle where the imaginary world of a plastic bag is brought to life. The Cinékids series will have two back-to-back animated screenings, starting with L'Automne de Pougne, a delightful story of how a young hedgehog must solve the mystery of missing stories in his homeland. To follow and in honor of Earth Day is Ma petite planète cherie, a charming film highlighting the myriad wonders of our planet. After the screening, children will participate in an arts and crafts project using recycled materials. The Haskell House will also open its doors to the public for a fun and educational installment of story time in French.
Earth Day Events in Queens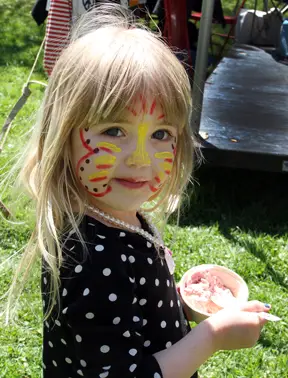 April 6: Little ones can go on a nature walk, make crafts, and even meet live animals during Save The Earth at Alley Pond Environmental Center in Douglaston.
April 20: Though it has been four months since Hurricane Sandy, there are many people and places that can use our help. Lend a hand and join the relief effort at Jamaica Bay Wildlife Refuge's Earth Day Beach Cleanup in Broad Channel. This simple act of cleaning up marine debris, will help protect wildlife and also help people too.
April 14: Nature-related stories and play-craft activities for young children are the focus at Alley Pond Environmental Center's Earth Day: Novels in Nature program in Douglaston.
April 20: During Storybook Discovery: Celebrate Earth at the Voelker Orth Museum in Flushing, read Earth Day-themed books about plants, taking care of the Earth, and the importance of sharing the planet with its furry animal friends.
April 21: Join an Earth Day Festival at Flushing Town Hall in Flushing, where you can develop a green thumb, learn about beekeeping, visit with the Baymen of Long Island, make jewelry and art out of recycled materials, and more.
April 27: Celebrate the Earth through action at an Arbor Day Celebration at Alley Pond Environmental Center in Douglaston. With each tree planted, participants will help improve the air quality, provide homes and shelter for wildlife, conserve topsoil, and help keep the atmosphere in balance. Each participant is asked to bring a native shrub (that will provide food and ground cover for some of the native animals), work gloves, sturdy shoes, and clothing that is weather-appropriate. Tree planting will take place rain or shine, and registration is required.
More Fun
For even more fun and low-cost family activities in the NYC area, search our full calendar of events