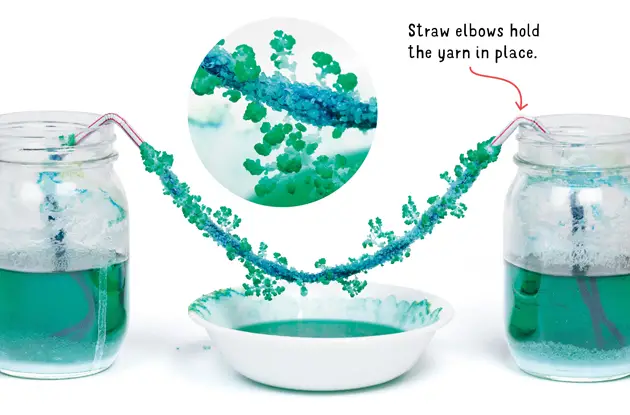 Easy Science Craft for Kids
This "String of Stalactites" from Mason Jar Science is a low-mess way to learn about science!
Get kid-friendly activities sent to you!
Get the Best Kid-Friendly Activities
Sent to You Weekly!
What's Going On
Baking soda, or sodium bicarbonate, is a crystal, meaning it forms in a distinctive shape. As the solution of dissolved baking soda moves through the yarn, thanks to capillary action, the water evaporates, forcing the baking soda to form again as a solid, a process called crystallization.


Speak Like a Scientist
Here's a handy way to tell your stalactites from your stalagmites: stalaCtites hang down from the C-ling while stalaGmites rise up from the G-round.


Science in Real Life
Real stalactites are created through a similar process. In certain caves, water flows through soft rock, such as limestone, and carries away dissolved minerals. As the mineralized water drips from the ceiling it creates an icicle-like column of minerals and crystals. The world's largest stalactite is more than 25 feet long!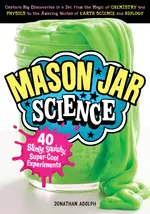 Excerpted from Mason Jar Science © by Jonathan Adolph. Used with permission from Storey Publishing. Photo by © Mars Vilaubi