10 Easy Ways You Can Celebrate Earth Day During Quarantine
Even though we're quarantining because of the coronavirus, there are still plenty of ways to celebrate Earth Day 2020 at home and virtually.
Great Family Activities Sent To You!
Great Family Activities Sent To You!
Arriving weekly
Make a garden gnome.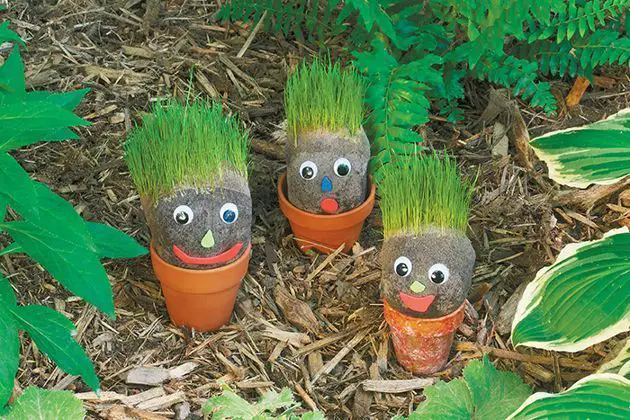 If you do decide to grow a garden this year, or if you want to try growing something small this year before committing to a garden next year, have your kids help make grassy garden gnomes. Think: homemade chia pets!
Watch a movie with your family.
If getting your kids to sit through a documentary is a struggle, try watching one of these movies together. While they all have different storylines, they all touch on topics of climate, preservation, conservation, and nature. (All ratings and reviews listed below are courtesy Common Sense Media.)
Adopt a houseplant (or 10!).
Did you know houseplants are good for your physical, mental, and emotional well-being? And with us spending more time than ever in our homes, it's the perfect time to hop on the houseplant bandwagon to bring a little greenery indoors! Among the many benefits of houseplants?
Some plants can improve indoor air quality.
Being exposed to even a small amount of nature can help kids with school work.
Plants can boost your microbiome.
Caring for houseplants can improve your mood and reduce stress.
Plants teach kids to care for other living things without the commitment of a pet!
Bonus: Many shops offer delivery of plants, including NYC's The Sill, Horti, Greenery:NYC, and Plantshed. Other online plant shops include Etsy, Bloomscape, and plants.com.
Attend Earth Day Live 2020
For the first time in its 50-year history, Earth Day Live will be held online only, with performance, messages, and more from Zac Efron, Van Jones, Al Gore, Zdeno Chara, and more.
Try reducing family waste.
Sure, we all know the mantra 'Reduce, Reuse, Recycle' to limit the amount of trash that goes into landfills, but have you thought about exploring becoming a zero-waste household? While the switch to such a lifestyle can be overwhelming, there are 10 small, simple things you can do every day that will help you live a low-waste life, including:

RELATED: Get more fun ideas like this in your inbox every day!
---
Want more content like this? Get Great Family Activities!
---