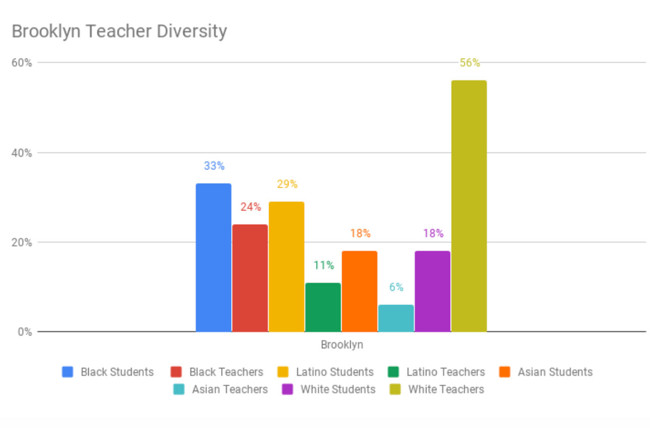 Educators for Excellence–New York Group Pushes State to Diversify Teacher Workforce in NYC Schools
Advocates say that having role models at the front of the classroom that look like them has a positive impact on students of color in terms of school culture, academics, and discipline.
Want community news sent to you?
At-Home Fun for Kids
Get indoor activity ideas
"Today, I teach at a high school that is working to diversify its staff and ensure that our almost entirely minority student body sees itself in the staff standing in front of them every day. You can already feel the impact that having leaders of color in the front of the classroom has on students in student discipline, school culture and academics."
On June 10, de Blasio and Carranza embraced 62 recommendations on diversity from the city's School Diversity Advisory Group. Only six recommendations focused on the teachers who will be role models for the city's students. Nathaniel Styer, the managing director of external affairs at EFE­–NY, says that the embrace is a good first step–but there is still more to be done.
"What we need is state-wide investment," Styer told the Eagle. "That is why our educators are calling on the legislature in Albany to make a budgetary investment."
For White, it's vital that New York in particular takes a stance and takes steps to increase teacher diversity in a tangible way.
"This is the largest public school system in the country, so we have to be very bold when it comes to what we want to do [to increase diversity]," she told the Eagle. "Or else the numbers will trickle upward."
Main Image: Data provided by The Education Trust-New York for 2015 to 2016. Image courtesy of Educators for Excellence-New York, courtesy of the Brooklyn Eagle
Want more content like this? Like us on Facebook!