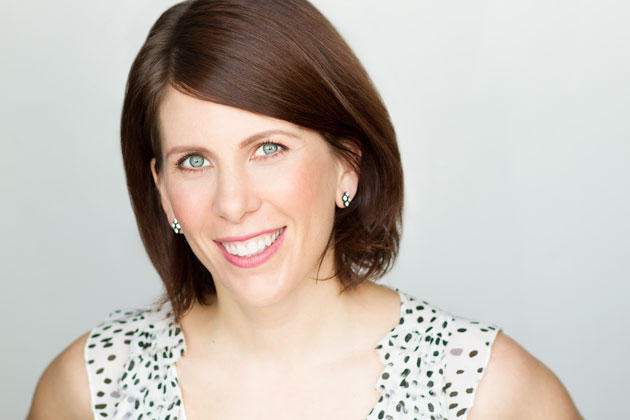 Interview With Emma Johnson, Author of 'The Kickass Single Mom'
Emma Johnson is the founder of the blog WealthySingleMommy.com, geared toward successful women who are raising kids solo, and recently wrote the book "The Kickass Single Mom."
Get family activities sent to you
Get things to do with your kids
Delivered right to your inbox
What are your tips for dealing with a not-so-nice ex? Take full responsibility for any role you play in the dynamic. Keep any correspondence to a minimum, stick to matters at hand, do not engage in arguing, never toss around threats to call lawyers, take the other parent to court, or use the kids against him. Not-nice and abusive are different things (though one can blur into the other). Calling in the courts and law can be necessary in some cases, but should not be done frivolously.
Also, be patient. Life is long, and you and your kids' dad will likely be involved in each others' lives for a long time. People calm down, heal and forgive. Be open to a new kind of relationship evolving.
What are the advantages for kids being raised by a single mom? Many women find that single motherhood suits them far better than parenting inside of a traditional partnership. The kids benefit from mothers who are living their best lives. Also, single moms tend to take on tasks that have traditionally been assigned to men, such as breadwinning, home repairs, and yard work. Kids in these families are graced with an enlightened view of what men and women can and should do. All children in single-mom families have the advantage of knowing that family can mean different things to different people. Chances are, kids of single moms will have less time with their mother, because she works more and/or because they spend more time with their other parent. Lots of research has found that children benefit from the closer relationships they form with the other caregivers in their lives, such as grandparents and babysitters.
Tips for balancing it all by yourself? Get rid of the idea it should be about work-kids balance. Prioritize all parts of yourself: health, spirituality, a career that energizes and inspires you, community, friendships, dating, sex, and giving back. The more dynamic and fulfilling your life, the more you will have to give your kids and the world, and the more you will inspire and pull up those around you.
RELATED:
Find Family Law and Legal Services Near You
Want more content like this? Receive our Scoop packed with great ideas