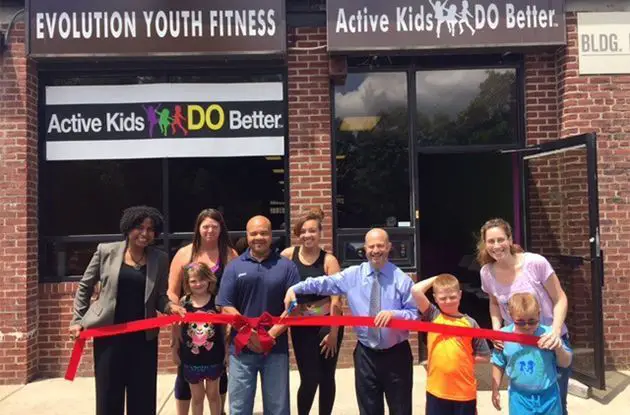 Youth Gym Offers Program for Those with ASD
Awesome Summer Activities Sent to You!
Never Hear "I'm Bored!"
Activities Sent Weekly
Rodriguez, who is a certified personal fitness trainer and wellness coach, started Evolution Youth Fitness so that children won't even know that they are exercising. In the 45-minute workout sessions, children work on obstacle courses, relay races, and at fitness stations where they work on skills for 30 seconds at a time.
THRIVE classes are by appointment and cost $40-$75 per 45-minute session, depending on group size.

Main photo: Tony Diaz (third from left), owner, with others at the ribbon-cutting ceremony of Evolution Youth Fitness

---
Want more content like this?
---