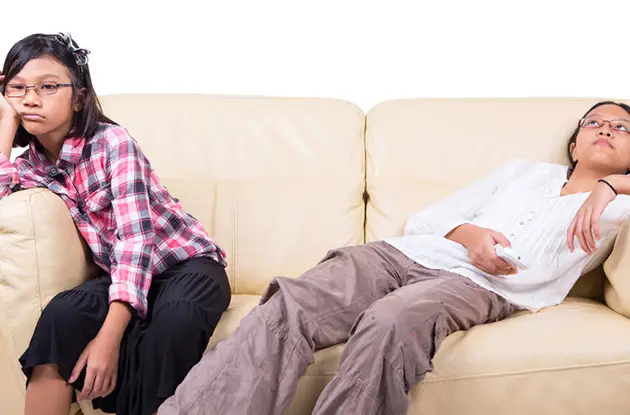 The Truth Behind Your Child's Constant Boredom
The lazy or bored behavior is a symptom of an underlying concern—a red flag to look deeper.
Get kid-friendly activities sent to you!
Get the Best Kid-Friendly Activities
Sent to You Weekly!
Depression
This diagnosis can cause a child or teen to become unmotivated or disinterested in school or socializing. Even mild depression can cause a child to become apathetic and appear lazy, and it is common for depressed kids to express feelings of boredom because they are not able to feel enjoyment in their daily experiences. If your child seems sad, disinterested in activities, withdrawn, weepy or has changes in sleeping or eating habits, she may be depressed—especially if she is experiencing any major changes in her life. Consult with your pediatrician or school psychologist to find appropriate resources to help you and your child.


Overindulgence and overstimulatation
We love our kids, and often we express our love by giving them toys and technology and by providing them with a constant stream of fabulous experiences to enrich their lives. Some kids are able to absorb our 'material love' in a way that is positive. However, many become dependent upon this external stimulation, and when they don't get it, even for a brief amount of time, they feel bored or slump into the couch lazily because they don't have the internal resources to occupy themselves or feel satisfied without excitement. The best solution to this type of unenthused behavior is to reduce your child's reliance on you to provide constant entertainment. Instead, he needs to learn how to occupy himself with what he already has, to use his imagination, and to become age-appropriately independent. Retraining a child in this way can be difficult, and could, at first, result in whining and tantrums. However, the payoff is worth it because learning self-soothing techniques is a critical life skill that will benefit your child far into adulthood.