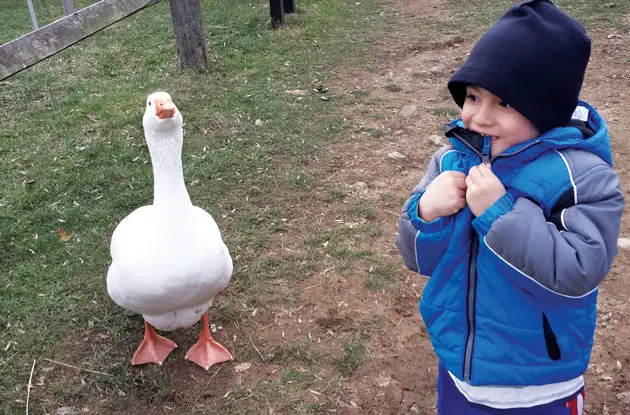 Fairfield County Parenting: Why We LOVE It Here
Want more family activity ideas?
Get things to do with your kids
Delivered right to your inbox
---
I love the community runs and races--the outdoor biking, the hiking in Devils Den Weston!!
---
When my kids were preschool aged I loved having the Maritime Aquarium nearby, as well as Stepping Stones Children's Museum.
---
Our libraries offer free programming--was a great go to place for me to do a mommy and me and meet other moms.
---
Being a parent in Fairfield County is the best of both worlds: close enough to get into NYC with kids on the train or by car and perfect suburban family life--with great beaches and parks.
---
Submitted by a Queens mom (photo at top of page):
Stamford Museum nature center is simply the best (home to llamas and alpacas)!
RELATED: The Ultimate Guide to Raising Kids in Fairfield County.
Never hear "I'm bored" again! Find the best Fairfield kid activities with our newsletter.
Want more content like this? Receive our Scoop packed with great ideas