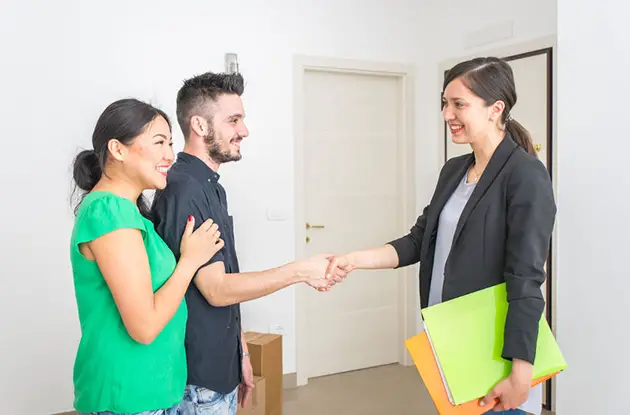 What Families Need to Know Before Buying a Home
Tips for first-time homebuyers to navigate the market and find the right home.
Get tips and tricks for your home
At-Home Fun for Kids
Get indoor activity ideas
Visit the neighborhood and take mental notes of what you observe, and keep it in mind when viewing homes. For example, is there a lot of traffic on the main road? Is public transportation readily available? Are there a lot of parks? Is the area close to something undesirable, like a wastewater plant or high-tension wires?
Another big decision is figuring out whether you want to raise your family in the city or the suburbs. Many first-time homebuyers in the greater New York area are looking to move away from the city and into a suburb. Deciding which town is best can be challenging, but there's help. Suburban Jungle Realty, for instance, is a real estate advisory firm that connects homebuyers free of charge to "suburb strategists," who then pair them with towns outside of the city. "Our strategists make sure you're looking in the right places, asking the right questions," says Alison Bernstein, Suburban Jungle Realty's founder. The strategists also provide information, talk about the intangibles, and get homebuyers thinking about the right questions, such as what day cares are nearby? Can I get live-in help if I'm a stay-at-home mom? What kinds of restaurants are in the area? Where are your favorite places to take your own kids?

RELATED: QUIZ: Are You City or Suburb?


Choose a Home
After figuring out what type of home is in your price range, and what town, city, or neighborhood you want to live in, the fun part is going to showings and attending open houses. Marcantonio says finding the right broker is key to finding the right home. She advises homebuyers to interview realtors in person to decide who will be a good fit personality-wise and will be most attentive to their needs. "Go to open houses to see these brokers in real time," Marcantonio says. "Watch how they're interacting, interfacing, and what kind of information they are giving."
Once you find the right broker for you, sit down with them and begin a dialogue about what exactly you are looking for: Do you want a ranch- or colonial-style house? How many bedrooms and bathrooms do you need? Are you hoping for a large or small yard?
When deciding whether you want to buy something on the lower end that will need renovations down the line or something that's move-in ready, Marcantonio advises to think about whether you have the money to do renovations and if you are emotionally ready to go through with waiting for the work to be done—it's not always as fun and easy as some well-loved TV shows make it seem. "Many people think 'I'll get a fixer upper, I'll save money there,' and in the long run they sometimes end up spending more money because they begin to take walls down and run into more expenses," Marcantonio says.
Remember that it's okay to not feel pressured to find a dream house to show off. At the end of the day, a house provides shelter, but the memories you create and share with your family there is what makes it a home.

RELATED:
Real Estate Resources Near You
Find Home Services in Your Area
Want more content like this? Like us on Facebook!