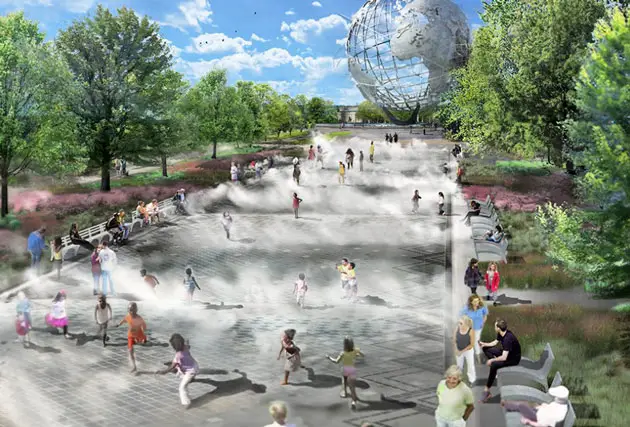 Flushing Meadows Corona Park is Getting a New Water Playground
Thanks to a $5 million renovation!
Get kid-friendly activities sent to you!
Get the Best Kid-Friendly Activities
Sent to You Weekly!
The project is just in the beginning phase and we can expect to see it finished some time in 2019.
Other parts of Flushing Meadows Corona Park will be undergoing improvements as well. "We want to make sure we can provide the proper funding of the maintenance of the fields so the kids and families that come to utilize Flushing Meadows-Corona Park can have a real state of the art facility that's really giving [a park] to this community that desperately needs all the resources they can [get]," said Moya, to reporters.
We can't wait to cool off during hot summer days in this awesome park!
Main image: Rendering of the new Flushing Meadows Corona Park Water Playground courtesy Quennell Rothschild & Partners for NYC Parks
RELATED: