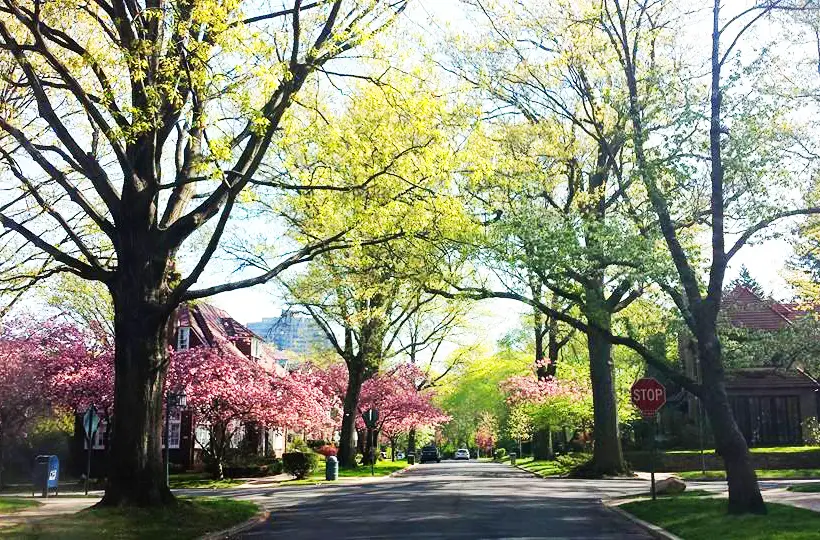 5 Reasons We Love Forest Hills
Get family activities sent to you
Get things to do with your kids
Delivered right to your inbox
Many smaller parks. Forest Hills is so large each little sub-section within Forest Hills has it's own mini park and playground, which is great, because you don't have to travel far to let your kids run around and burn off some steam. I live near Yellowstone Park and Russell Sage playground, which have slides, jungle gyms, and baby swings as well as big-kid swings. However, there are many other local, smaller playgrounds in the area with kid-friendly amenities such as slides of all heights, climbing statues, sprinklers/sprays, jungle gyms, and more. Moms often arrange play dates at area parks, and by rotating your meet-ups or going to a different park each time, you can really explore other areas in Forest Hills. Other local playgrounds and parks include Willow Lake Playground, Ehrenreich-Austin Playground, and Annadale Playground, which is technically in Rego Park, but walking distance from Forest Hills.
A cultural and geographic mix. What makes Forest Hills such a special section of Queens is that the landscape is just as diverse and amazing as the people. Not only can you find all types of locals of various ethnicities and backgrounds on every single block, and hear various languages being spoken, you also find global foods; from Irish pubs with traditional eats (Irish Cottage/Banter) to a Kosher Pizza and Sushi restaurant (Pizza Palace Cafe). Every time I meet someone new in the neighborhood, I learn something really special about their culture, and share with them that I'm Latina and Jewish, which leads into another wonderful, diverse conversation. As for geography, just walking around Forest Hills, you'll find everything from beautiful mansions, a tennis stadium where many artists, such as The Who and Joan Jett have performed, as well as block-long apartment buildings adorned with beautiful archways dating to the 1920s, housing residents whose family has lived in that building for generations. Every block is so different; one street is all lush beautiful houses, the next is tall apartments, then smaller houses, then 3 family houses, then apartments...you literally never know what architecture is right around the corner, adding to the excitement of living in--or visiting--such a great, charming, unexpected piece of this borough.
Never hear 'I'm bored' again with our weekly family-activities newsletter!
Main photo by Erica Lyn.
Want more content like this? Receive our Scoop packed with great ideas