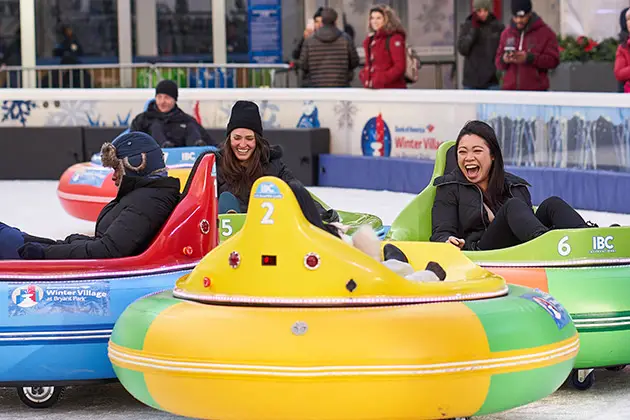 FrostFest Kicks off at Bryant Park with Bumper Cars on Ice and More
FrostFest 2019 will feature NYC's first ever bumper cars on ice as well as a variety of other family-friendly winter activities.
Indoor Activities for Kids
Indoor Activities for Kids
Get at-home fun ideas
Skating Showcase with Johnny Weir and the Special Olympics, 6-645pm
Live Band Karaoke, 7-9pm
Saturday, Feb. 2:
Sunday, Feb. 3
Watch the Big Game at 6:30pm
Catch (and release!) penguins in the Bryant Park fountain, 11am-2pm
Winter Fitness Offerings:
For more information about Frost Fest 2019 at Bryant Park visit the Bryant Park website.