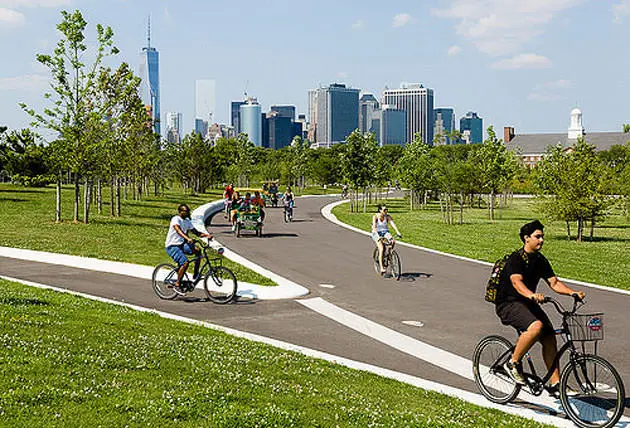 Governors Island Set to Reopen on July 15
The iconic Governors Island is starting its 2020 season on Wednesday. Here's what you need to know.
Great Family Activities Sent To You!
Great Family Activities Sent To You!
Arriving weekly
The ball fields are still closed to the public, there will be no massive outdoor events through at least Aug. 1, and indoor events are postponed until at least the end of August.
Food vendors will still serve visitors this summer with a wide variety of options, from tacos to seafood. All vendors will follow the food service guidelines to ensure they are serving food in the healthiest manor possible.
In addition, Governors Island is making strong efforts to keep the park clean. There will be hand-sanitizing and -washing stations throughout the island, while all indoor areas (ferries, restrooms) and frequently used areas (ATMs, bike rentals) will be disinfected regularly.
Round-trip ferry tickets are $3 for adults, while tickets are free for children 12 and younger, IDNYC holders, military members (current and former), New York City Housing Authority residents, and seniors ages 65 and older. Ferries will leave the city from the Battery Maritime Building at 10 South St. in Manhattan. In Brooklyn, the ferry service starts on July 18 and they will depart from the Atlantic Basin/Red Hook instead of the Brooklyn Bridge Park's Pier 6. Visitors must wear masks on ferries at all times. At the park, masks must be worn when social distancing is not possible.
Governors Island is still offering online services if you are either sick or not comfortable traveling at this time. Visit govisland.com to check out Governors Island at Home to learn more about the park.
---
Want more content like this? Get Great Family Activities!
---