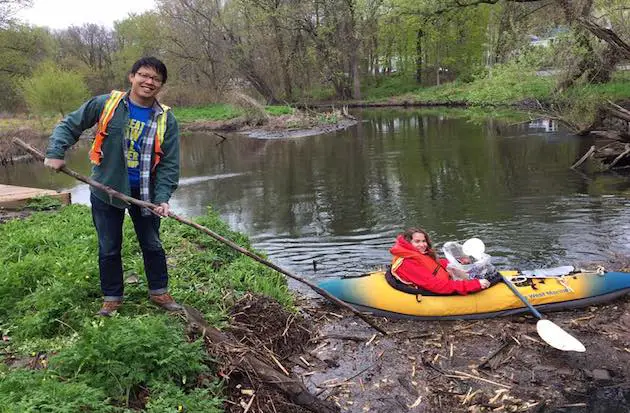 Take Part in The Great Saw Mill River Cleanup Just in Time for Earth Day
Choose from one of nine sites!
Get kid-friendly activities sent to you!
Get the Best Family Activities
Sent to You Weekly!
A free beer or soda, provided by City Perch at Rivertowns Square in Dobbs Ferry and Yonkers Brewery in downtown Yonkers, will be offered to all volunteers after the event. Frisbees and water bottles will be provided by Ridgewood Savings Bank.
"The Dobbs Ferry Sustainability Task Force encourages the community to celebrate Earth Day by joining in Groundwork Hudson Valley's Great Saw Mill River Cleanup. We are delighted to be a part of this joyful annual event that brings neighbors together to make the river substantially cleaner and healthier," said Nina Orville, Chair of the Dobbs Ferry Sustainability Task Force in a press release.
For more information, contact Groundwork Hudson Valley at 914-375-2151 or visit their website at groundworkhv.org. To register and pick a site, visit groundworkhv.eventbrite.com.
Main image via Groundwork Hudson Valley
RELATED: