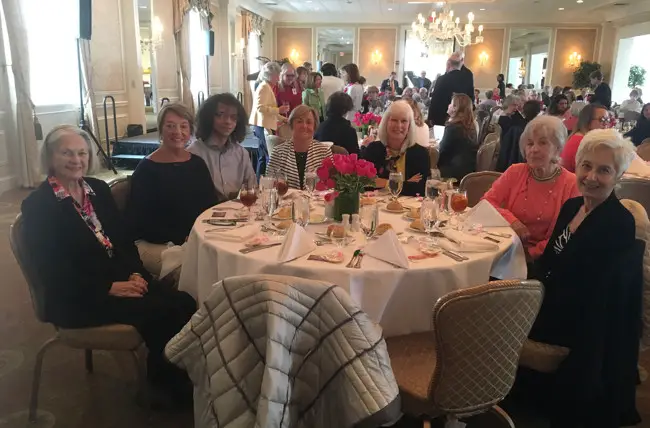 Greenwich Hospital Honors 140 of Its Volunteers with a Luncheon
More than 140 volunteers from Fairfield and Westchester, who contributed more than 46,000 hours, were honored at the Annual Greenwich Hospital Auxiliary Luncheon.
Get family activities sent to you
Get things to do with your kids
Delivered right to your inbox
Stacey Green, the director of Volunteer Services, spoke to the bond volunteers develop with patients, families and hospital staff.
"Volunteers come to healthcare organizations to help patients and to give back to their community. But what keeps them coming back is the personal connections they make with the patients and the way they are embraced by Greenwich Hospital," said Green.
Main Image: Greenwich Hospital honored its volunteers at a luncheon at the Greenwich Country Club as part of National Volunteer Appreciation Week. Pictured here (l-r) Patricia Marshall (Rye, NY), Mary Anne Cipolla (Greenwich), Brandon McClean (Riverside), Judy Ruttkamp (Greenwich), Debbie Krautheim (Greenwich), Elizabeth Vecchiolla (Rye, NY) and Lavern Mezo (Greenwich).
RELATED: Westchester health resources for the whole family
Want more content like this? Receive our Scoop packed with great ideas