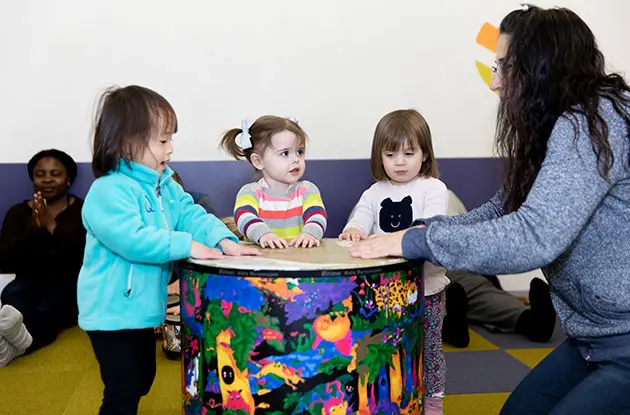 Groove Family Music Studio Re-Opens in Larchmont September 16
There will be classes for babies, kids, teens, and parents to enjoy learning through music together.
Get family activities sent to you
Get things to do with your kids
Delivered right to your inbox
"I am so grateful to the thousands of enthusiastic Groove families who have given us the honor and privilege of sharing music with their children," Lesley J. Barovick, the owner and director of Groove, said in a press release.
The new family music studio will be located at 158 Larchmont Avenue. Groove also brings its family music to farmers markets, festivals, and community events throughout the season with its revolving band. To register for a class, book the Groove Band, or attend a Groove event, visit the studio's website.
Main Image: Credit Jane Goodrich Photography
RELATED: Check out more after-school fun for Westchester kids!
Want more content like this? Receive our Scoop packed with great ideas