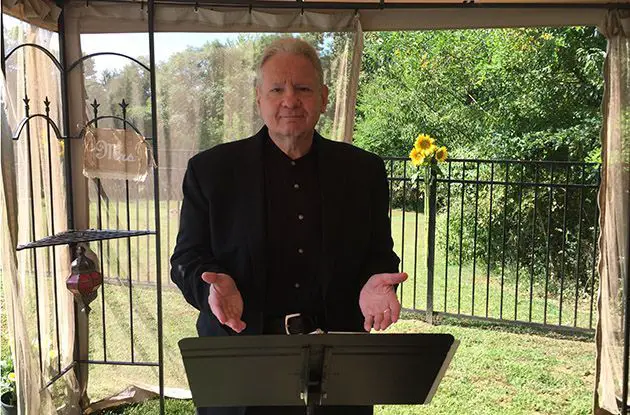 My Husband is a Ghostbuster
Get can't-miss family activities sent to you!
Get the Best Kid-Friendly Activities
Sent to You Weekly!
Unfortunately, this is very common. Many people have started blaming their troubles on ghosts and "demons" rather than taking personal responsibility. Also, the popularization of 'hauntings' and paranormal phenomena in movies like Poltergeist and reality television shows like "Most Haunted" and "Ghost Hunters" have led people to think that every shadow, eerie feeling and bump in the night is a ghost.
What happens on a paranormal investigation?
First and foremost, when anyone reaches out believing that there is some form of paranormal activity in their home, my primary response is to calm and reassure them that there is truly nothing to be afraid of and that we will find an answer together.
Eighty percent can be handled by phone and for the remaining twenty percent we plan a visit to the client that includes pre-research on the home or property, an in-person interview to review what was previously discussed by phone, and a check for updates or inconsistencies. There is a walk-through with the client to see where the areas of purported activity are. At this point, the team divides up into two parts: the scientific half who use various instruments and tools to search for any energy and environmental anomalies and the metaphysical half composed of psychics and empaths who use their natural 'instruments' to probe for the same things.
What if you suspect paranormal activity?
We document the activity. This includes EVP's (Electronic Voice Phenomenon) where the voices of disembodied spirits are picked up on digital recorders, often answering direct questions. Other evidence includes images on video and photographs and the more subtle energy of psychic contact and empathy.
Since you mentioned about 97 per cent of the cases are not paranormal, what are other culprits?
The number one cause of much of what is attributed to paranormal activity is poor electrical wiring! We have found many instances of poorly grounded homes and electrical circuits resulting in lights going on and off and interference with televisions, radios and appliances. The other big issue is EMF (electro- magnetic fields) that can result from poorly grounded circuits or faulty appliances. High levels of EMF can cause some people to have paranoia, funny feelings on their skin and even hallucinations. We had one gentlemen who called complaining of waking up in the middle of the night and seeing a face staring at him. We found an electronic device on his night stand that was putting out inordinate amounts of EMF. We moved it and his nightly 'visitations' abruptly stopped.
How do you get a real ghost to leave?
The first thing we do is ask the family what they want. Then we give the spirit the opportunity to be crossed over to complete their earthly existence. We don't do this without asking the ghost's permission. Sometimes the response registers on the light meter—an EMF meter with lights. Sometimes I will sense the answer is, "Yes." If so, I will guide them with a specific meditation. If the answer is "no "we ask the ghost to respect the people in the home.
So, should people be afraid of ghosts?
I've always mused we have more to fear from the living than the deceased! I have yet to encounter a disembodied human spirit that was a cause for concern. Of course encountering a ghost for the first time might be unsettling but my advice is to treat them the same way you would treat a living person. Ghosts often are afraid and confused after transitioning, especially if their death was sudden and unexpected. Compassion and respect will go a long way.
RELATED: Get our FREE ebook of Fall Activities.
Here at NYMetroParents, we've got everything you need to have a safe, fun, and festive fall and Halloween season. Whether it is pumpkin or apple picking, getting lost in a corn maze, making Halloween crafts or finding costumes and decorations, we're here to help.