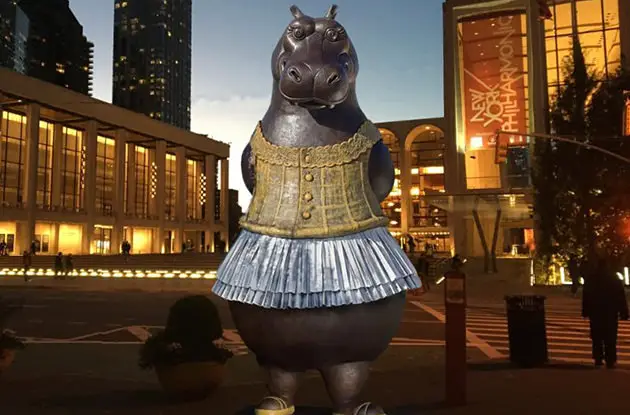 Snap a Photo with This Hippo Ballerina for a Chance to Win Free Tickets to Lincoln Center
Awesome Family Outings—Get Activities in Your Inbox!
Tired of Hearing "I'm Bored"?
Activities Sent Weekly
The contest to win tickets to see a ballet at Lincoln Center may end in March, but the Hippo Ballerina will be at Dante Park through July 31. For more information, visit the Hippo Ballerina sculpture's official Facebook and Instagram pages.

Main image: Mockup of the Hippo Ballerina at Dante Park
Bjørn Okholm Skaarup

RELATED: Subscribe to our newsletter to receive weekend activity ideas.
---
Want more content like this?
---