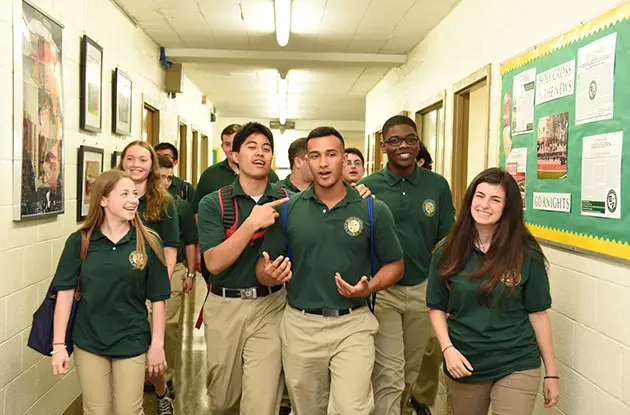 Holy Cross High School Announces Coeducation for Class of 2022
Holy Cross High School, formerly an all-boys Catholic school, will introduce coeducation for the class of 2022.
Get kid-friendly activities sent to you!
Get the Best Kid-Friendly Activities
Sent to You Weekly!
Holy Cross High School is dedicated to providing a challenging college preparatory education aligned with state and national criteria through various academic programs. They also offer a strong alumni network offering invaluable guidance to students as they explore their colleges of choice.
Holy Cross High School is located at 26-20 Francis Lewis Blvd. in Flushing. For more information call 718-886-7250, email [email protected] or visit holycrosshs.org.

RELATED: Get Area Activities in Your Inbox


Main image: Holy Cross High School will introduce coeducation for the class of 2022.
Courtesy Holy Cross High School