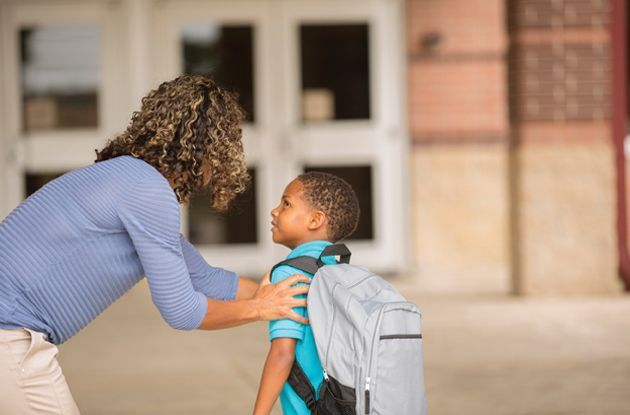 Do's and Don'ts for Mainstreaming Your Child with ASD
Get kid-friendly activities sent to you!
Get the Best Kid-Friendly Activities
Sent to You Weekly!
DON'Ts for Mainstreaming a Child with ASD
DON'T: Expect teachers to rearrange their class and schedule. At home, your family may be enabling certain behaviors of your child on the spectrum. Teachers will have to be accommodating, but they can't be expected to change everything about their classroom to meet the needs of one child. Teachers want to be fair to all the children in the class, so Boroson suggests that you ask the teacher to "tell [your] child ahead of time that she can't go first, for example. Tell her that she is going 12th so she can expect that. That might help her wait."

DON'T: Automatically be on the defensive. One of the hardest things for parents to hear during parent-teacher meetings is if the child is struggling. "I think that parents can tend to get defensive when the teacher talks about how much the child is struggling at school," Boroson says. "Having been on both sides of that conversation, being both the special needs parent and the professional, I know how hard that can be." Boroson says parents need to remember that the teacher is only reporting what he or she observes in the classroom, not negating the parents' own experience at home.

DON'T: Be surprised if the teacher describes your child differently than you do. "Home is less stimulating [than school] in a lot of ways. Schools have fluorescent lighting, for example, which can be over-stimulating to kids on the spectrum. Home is quieter, cozier, more familiar, and has fewer transitions," Boroson says. "So there are a many reasons a child may be functioning differently at school than at home." School is closer to "real world functioning" for your child, so understand that the teacher is seeing your child in a different situation than you normally do.

DON'T: Discredit a school that doesn't have a specialized program. If you have the option to choose what school your child attends and can't find one that has experience with students on the autism spectrum, Boroson suggests choosing "a school that is open to adapting itself to different kinds of learners, or even a teacher who is…willing to bend and stretch and learn and accommodate and adapt. I think a really good teacher is trying to do that with every child, but kids on the spectrum require extra—they require a little more bending and a little more stretching." Boroson also suggests that smaller class sizes are easier on children on the spectrum.

DON'T: Assume a teacher that "goes with the flow" is better. Children on the spectrum need a schedule and structure, so the ideal teacher may be one who is understanding and accommodating, but also follows a predictable schedule. "A teacher who is always free and easy and willing to go with the flow—as appealing as that may be—could really be difficult for a student on the spectrum who isn't going to follow the bouncing ball from one subject to the next spontaneous subject," Boroson says. "But when a teacher can lay out the day [and say], 'Here is our schedule, and we're sticking to it'…that can be very comforting to a student on the spectrum."


Westchester resident Barbara Boroson, LMSW, has been involved with autism spectrum education for 20 years in clinical, administrative, and advisory capacities. As a consultant, she supports teachers and school districts with integrating students on the spectrum into mainstream settings. She is also a guest lecturer, and her writing has appeared in publications across the country. For more information, visit barbaraboroson.com.
Also see:
Why Are Children on the Autism Spectrum More Vulnerable to Bullying
Helping Challenged Kids Go Back to School