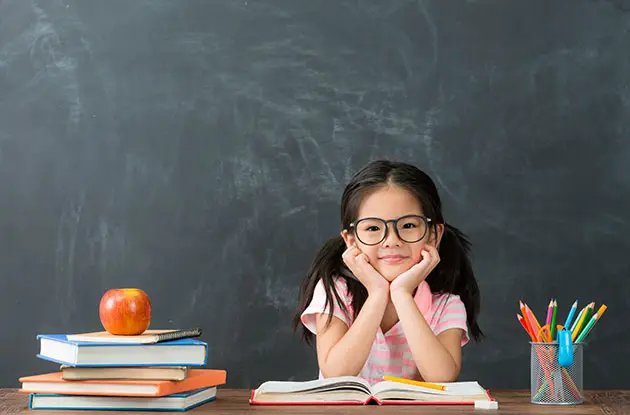 How to Prepare Your Child for NYC's Gifted and Talented Test
What parents need to know about the Gifted & Talented program in New York—and how to prep for the test.
Get can't-miss family activities sent to you!
Get the Best Kid-Friendly Activities
Sent to You Weekly!
The test is untimed, but according to the NYC Department of Education, students usually complete it within 30 minutes to 1 hour.
Practice and Prepare
The biggest challenge for test takers is age. "Really little kids and tests don't always go well together, for no other reason than that the kids are so little," Levitt says. "Trying to prep a four-year-old for a test is going to look different than prepping your high schooler for the SAT."
One way to prepare your kid for the G&T exam (without causing undue stress) is to practice abstract lessons at home. Make it feel like playtime! Starting a few months before the exam, have kids identify patterns and sequences, Levitt suggests. Use toys to create a pattern of small, medium, large, and then have your child continue the pattern. Or use M&M's to make color-based patterns.
Another strategy she recommends is to ask questions throughout the day to help get kids in the habit of explaining their thinking and reasoning.
The NYC DOE also publishes a booklet with practice exams, though some warn against taking this too seriously. "We went through the examples in the DOE booklet a few times beforehand and that's it," Thompson says.
Levitt also suggests parents avoid being drill sergeants—do a few questions per sitting, she says.
Don't forget: Your attitude toward the test can be contagious, and stress and anxiety aren't helpful to your child. Frame any prep you do in terms of getting kids comfortable, so they know what to expect, Levitt says.
And no need to go into detail about test results or their implications. Thompson's son missed the cut-off score by one point. "Lev vaguely knows he didn't pass the test, but we didn't make a big deal out of it," she says.
Should your kids take the Gifted and Talented test?
There are few reasons not to take the test: A strong test result opens the door to potential inclusion in the program—and your child's score will not be shared with schools.
That said, the test—and in fact, the G&T program as a whole—is not without controversy. Students in wealthier districts are more likely to take the exam than students in poorer ones. And, while there are many G&T programs in Manhattan and parts of Queens, there are fewer G&T options in historically Black and Latinx districts in the Bronx and Brooklyn, according to a report from the DOE's School Diversity Advisory Group. "The racial demographics of kindergarten G&T programs are not representative of the racial demographics of kindergarteners as a whole," the SDAG report notes. Black and Latinx students make up 63 percent of all kindergartners, but only 18 percent of the G&T kindergarteners. Some schools are now considering phasing out their G&T programs because of these types of diversity issues.
Levitt argues that you should only avoid the test if it will be a stressful event for your child. Thompson's advice: Consider your kid's personality. "I don't think there's harm in taking the exam to expand your options if the kid does well, but gauge the kid. My kids think workbooks and puzzles are fun, so the test didn't stress them out," she says. "But it's not for everyone."