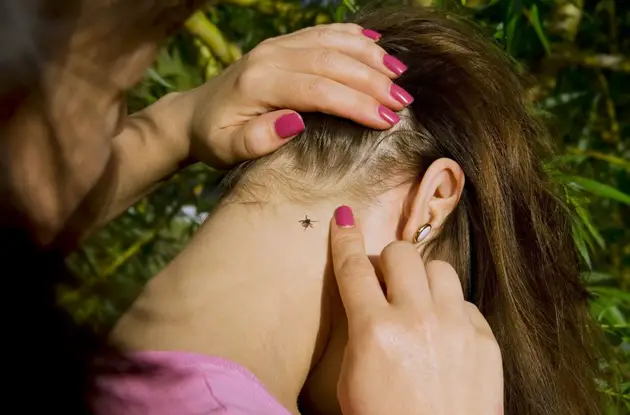 10 Ways to Reduce Your Kid's Risk of Getting Lyme Disease
New York has one of the highest rates of Lyme disease in the U.S.
Get Sanity Saving Ideas and Activities
At-Home Fun for Kids
Get indoor activity ideas
It's not just a northeast problem, nor is it just an American problem. This is a global health crisis, with countless studies from around the world demonstrating the prevalence and devastating effects of these diseases.


Tips to Reduce the Chance of Getting Lyme Disease
To protect yourself and your family from Lyme, the Bay Area Lyme Foundation suggests the following:
Wear light-colored clothes, making ticks more visible.
Consider DEET for skin and permethrin for clothes. A single permethrin application to clothing can provide up to six weeks of protection, even after repeated washings.
Do tick-checks, both immediately after a potential exposure to ticks and then again three days after, when the ticks may be engorged and easier to spot. Check common places ticks might attach: underarms, in and around the ears, inside the belly button, behind knees, between the legs, and in the hair.
Put clothes in a hot dryer for 10 minutes (before washing) after being in the woods or grassy areas.
Shower immediately after being in a risky area, as this may wash away ticks that have not yet latched on.
Know the symptoms of Lyme disease. Symptoms of the first stage of Lyme disease include headaches, flu-like symptoms, joint pain, fatigue, and sometimes a rash.
Don't rely on a rash. Not all patients with Lyme disease have a rash as the initial symptom, and those that do get a rash might not get the bull's-eye shape.
Learn how to remove ticks correctly. Position needle-nose tweezers between your skin and the tick's mouth and gently tug the tick straight up from your skin. It may take two or three tries. Be sure to wash your hands and the area around the bite after removing the tick. Removing the tick incorrectly could allow the tick's mouth and bacteria to remain.
If you have a yard, take precautions to minimize ticks, including keeping grass mowed. You can also fill toilet paper tubes with permethrin-sprayed cotton filling that local rodents can take back to their nests, killing ticks they carry. Just be sure kids don't play with the tubes.
Confirm that your child's camp provides counselors education about tick removal and Lyme disease symptoms, and appropriately reminds campers to do tick-checks.
Find more prevention tips and a symptom list at bayarealyme.org.
Want more content like this? Like us on Facebook!