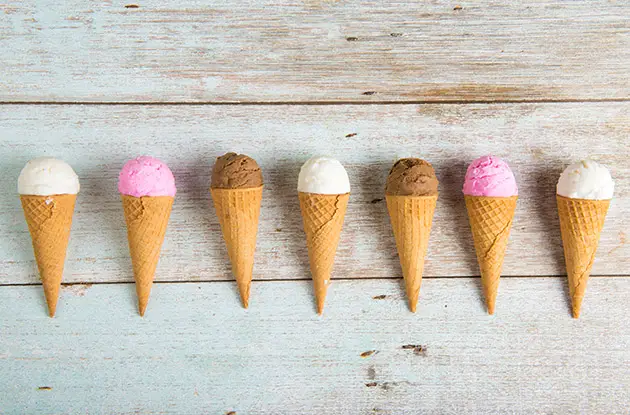 10 Ice Cream Shops You Must Try in Brooklyn
How many can you check off the list this summer?
Awesome Family Outings—Get Activities in Your Inbox!
Tired of Hearing "I'm Bored"?
Activities Sent Weekly
115 Montague St
Handcrafted gelato and sorbetto made from all-natural, award-winning milk from the Hudson Valley and fresh ingredients. All flavors are made in small batches right in the store. Flavors of ice cream change seasonally.
305 Van Brunt St
A tiny shop where you can taste eight staple ice cream flavors, plus a few seasonal options offered by the first ice cream subscription service, pick up a pint, meet the chefs and team behind it, and learn more about their small-batch production process.
204 Sackett St (Henry & Hicks St)
When you want fast and easy, Lady Moo-Moo has a small walk-up window that serves gourmet ice cream and sorbet made on premises.
365 Chauncey St. (btwn Howard & Ralph Ave.)
For something on the fancier side, an upscale ice cream parlor that serves nine flavors made with premium, certified organic dairy and high-quality, fresh ingredients.
186 Underhill Ave
House in a 1920s apothecary store, this charming ice cream parlor serves delicious old-fashioned frozen treats, like ice cream floats, milkshakes, specialty sundaes, and ice cream sandwiches. They also serve a selection of savory food.
513 Henry St, Brooklyn



---
Want more content like this?
---