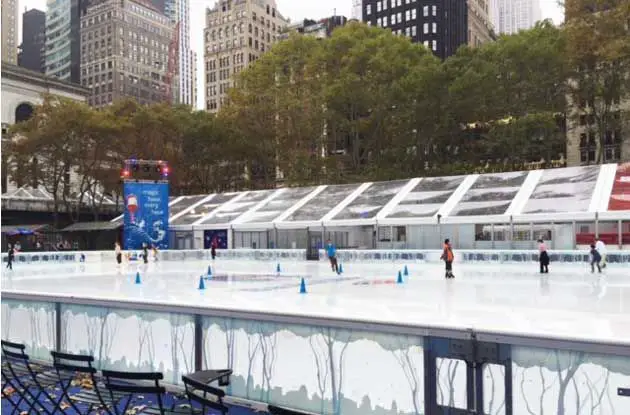 5 Reasons We Love Bryant Park (Especially During the Fall & Winter)
Get family activities sent to you
Get things to do with your kids
Delivered right to your inbox
Winter Village is up through March 6, and the rink is open 8am-10pm. Admission is free, so if you have your own skates, add it to the list of amazing NYC activities for which you don't pay a dime! Check the website for rental fees.
One word of warning: They carefully regulate how many people enter the skate-rental building and have access to the ice at one time. That can mean a wait just to get in, so be prepared to distract the kids if that happens. And if you split up, as we did, with one adult skating and one not, plan your rendezvous carefully, because the non-skater will need to wait in line to get back into the building even if he or she is not planning to skate.
That said, it was only a minor hindrance. The day was filled with joy, even with the requisite spills on the ice, and I hope they're still skating in Bryant Park when our 2-year-old is old enough to hit the ice also.
RELATED:
Get the best family activities sent straight to your in-box.
Find ice skating rinks throughout the NYC metro area.
7 Things to Do With Kids in NYC During the Holiday Season.
Want more content like this? Receive our Scoop packed with great ideas