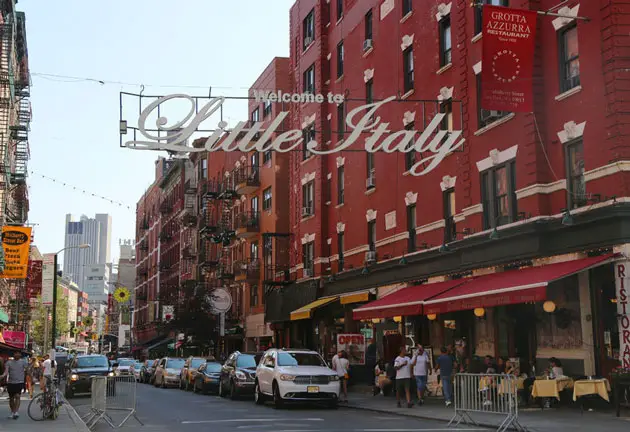 Where to Experience Italian Culture and History in NYC
To add more Italian culture into your family life, check out these events, festivities, attractions, and other Italian spots in New York City.
Get can't-miss family activities sent to you!
Get the Best Kid-Friendly Activities
Sent to You Weekly!
Westchester Italian Cultural Center
The Westchester Italian Cultural Center was established to celebrate the rich heritage of modern and past Italian culture. The center instills an appreciation of the Italian language, arts, history, cuisine, and commerce. Special exhibits, events, and programming are offered. There is a library, a wine cellar, an exhibit hall, a kitchen, and more unique spaces to explore. Pay a visit, celebrate the center's 10th anniversary, and become enriched with Italian tradition and culture from all aspects.
Garibaldi-Meucci Museum
The Garibaldi-Meucci Museum was once the residence of Antonio Meucci, who is considered to be the true inventor of the telephone. The space was also a refuge to Giuseppe Garibaldo who was a hero in the unification of Italy. The museum's mission is to preserve the legacies of these two men and it has done so for more than 50 years. Italian-American heritage and culture is brought to life via art programs, educational classes, and the like. The museum is open to visitors Wednesday–Saturday.
Bronx Little Italy
The Belmont section of the Bronx is considered Bronx Little Italy. Here you can eat delicious breads, pastas, meats, pastries, Italian sausage, and more wonderful authentic Italian edibles. Many Italian immigrants made this area their home and the shops in the area hold onto tradition.
Some attractions in the area include Ciccarone Park with open space for kids to play; Our Lady of Mt. Carmel Church; and Belmont Library & Enrico Fermi Cultural Center with a facility dedicated to Italian-American Heritage; and of course, nearby is the beloved Bronx Zoo!
St. John's University Italian Cultural Center
The Italian Cultural Center was established in 1992 at St. John's University. The center conducts a wide array of educational and cultural activities that increase awareness of Italian-American culture and heritage. The center's mission is to preserve and celebrate Italian and Italian-American culture, values, and history. Events such as concerts, operas, plays, art exhibits, and more make for a nice afternoon or evening with the family.
Hoboken Italian Festival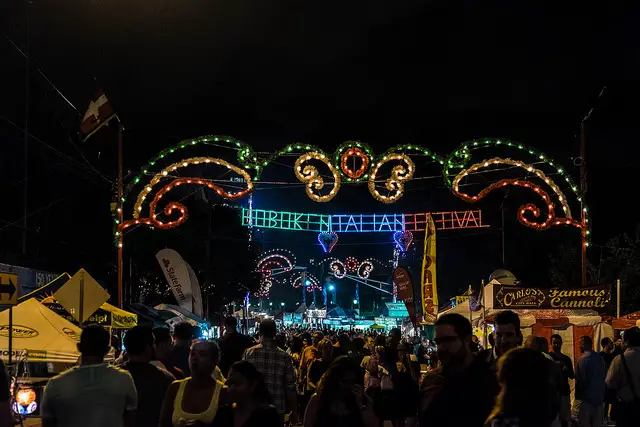 The Hoboken Italian Festival is an exciting celebration of Italian culture, heritage, and tradition. Since 1926, the festival is a modern day interpretation of the Madonna Dei Martiri, which commemorates the blessings of the Madonna. During the festival, families can go on carnival rides, play games, hear live music, and enjoy tons of delicious Italian food from vendors. The festival takes place from Sept. 7-10 and the procession is on Sept. 9—mark your calendars!
25th Annual Italian Festival
On Sept. 17 from 11-5pm, visit Hofstra for an Italian celebration. The Italian Festival has become a popular Long Island tradition, celebrating Italian culture, education, and commerce in the states. Once a year, Hofstra presents an Italian festival which brings thousands of people to the university to celebrate. Enjoy Italian-inspired food, vendors, crafts, exhibits by cultural organizations, music, dance, poetry, and more!

RELATED:
Cultural Events In the NYC Metro Area
Sign up for our newsletter to receive the latest updates on fun events and other family activities in your area.