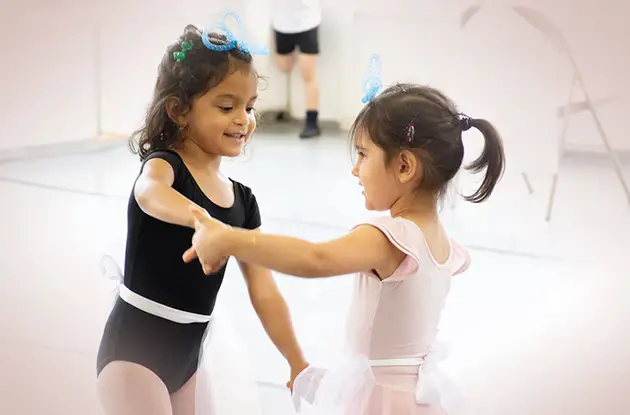 Joffrey Ballet School Adds Broadway Theater, Children's, and Youth Ballet in Long Island City
Put your dancing shoes on!
Get kid-friendly activities sent to you!
Get the Best Kid-Friendly Activities
Sent to You Weekly!
"It's a great one-on-one learning experience," says Owner and Executive Director of Joffrey Ballet School Chris D'Addario.
Parents interested in enrolling their children in Joffrey Ballet School can do so online. Tuition rates start at $125 a month per class, with the option to add more than one class a week.
"You're probably not going to find that anywhere else," D'Addario says. The school offers parents the option of a monthly plan of nine total payments or a full plan of one payment due upon registration.
Joffrey Ballet School Long Island City is located in 47-10 Austell Place, Long Island City, NY. For more information, visit JoffreyBalletSchool.com or call 888-438-3808.