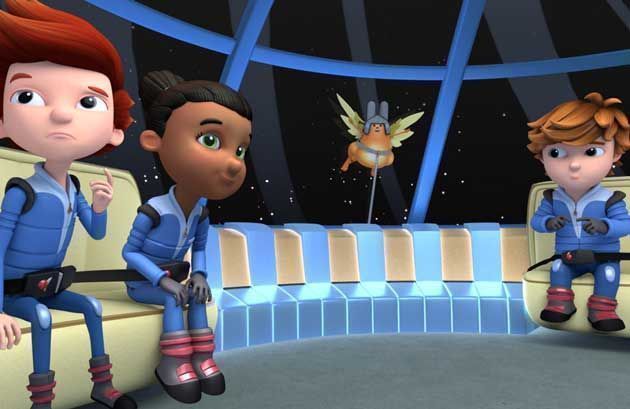 Kids' TV Must-Watch List: 2016 Edition
Awesome Summer Activities Sent to You!
Summer Family Fun Ideas
Sent Every Weekend
Good Witch, 10+, (returns 2/27 on Hallmark Channel): One of the best whole-family watches out there, this show stars Catherine Bell as a helpful witch who enchants her hometown with altruistic magic that doesn't always go as planned.
Marvel's Agent Carter, age 12+ (returns 1/19/2016 on ABC): Agent Carter is back for more crime-fighting; after a long hiatus in 2015, the second season finds the heroic Peggy relocating from New York to Los Angeles for a new mission, new enemies to contend with, and maybe a new romance.
The Real O'Neals, tweens and up (starts 3/2/2016 on ABC): Based on the real-life story of columnist and activist Dan Savage, this family comedy deals with the issue of coming out as a teen in a large Catholic family.
TV Shows for Teens
DC Legends of Tomorrow, teens and up (starts 1/21/2016 on the CW): With the Marvel Universe seemingly dominating the TV and movie landscape, DC is catching up. Joining The Flash and Arrow, Legends of Tomorrow brings a team of superheroes from the future into the present to (what else?) prevent an immortal bad guy from destroying the world.
The Shannara Chronicles, teens and up (starts 1/5/2016 on MTV): A fantasy show on MTV? Weirder things have happened. Terry Brooks' classic series of books comes to life complete with druids, trolls, swords, magic, and all the trimmings. We're hoping for a Drake soundtrack.
Unbreakable Kimmy Schmidt, 14+, (returns spring 2016 on Netflix): We can't wait to find out what happens after the ever-optimistic cult escapee has had even more time to get used to the harsh realities of NYC (and what songs beloved costar Tituss Burgess has up his sleeve).
X-Files, teens and up (returns 1/21/2016 on FOX): For the past 10 years, sci-fi fans have had to make do with streaming the first 10 seasons on repeat, but the '90s nostalgia craze has brought a great gift: a six-episode event featuring more mysteries to be explored by the beloved Scully and Mulder.
RELATED: Never hear "I'm bored" again! Subscribe to our weekly newsletter of family activities.
---
Want more content like this?
---