Gingerbread Cookies for Hanukkah
Get can't-miss family activities sent to you!
Get the Best Family Activities
Sent to You Weekly!
6. Use cookie cutters to cut out cookies and then use a metal flat-blade spatula to lift the cookies and place them on the prepared cookie sheets. Use a pastry brush on the cookies to dust off any excess flour. Reroll any scraps and cut more cookies, adding a little flour each time, taking care not to roll the scraps too thin. If the dough becomes too soft and gets stuck to the bottom parchment, put it in the freezer until it hardens slightly. Repeat with the second disc of dough.
7. Bake for 9-11 minutes, or until the cookies are set. When they are done, you should be able to press into them slightly. Slide the parchment off the cookie sheet onto a wire rack and let the cookies cool for 1 minute, and then use a spatula to lift the cookies onto the rack.
Tip: Bake 9 minutes for very chewy cookies, 10 minutes for medium chewy, and 11 minutes for crispy.
To make the glaze:
Put the confectioners' sugar into a small bowl. Add the boiling water and whisk well. Let the mixture sit for 5 minutes, and then drizzle onto the cookies. Once the glaze has dried, store the cookies in an airtight container for up to six days or freeze for up to three months.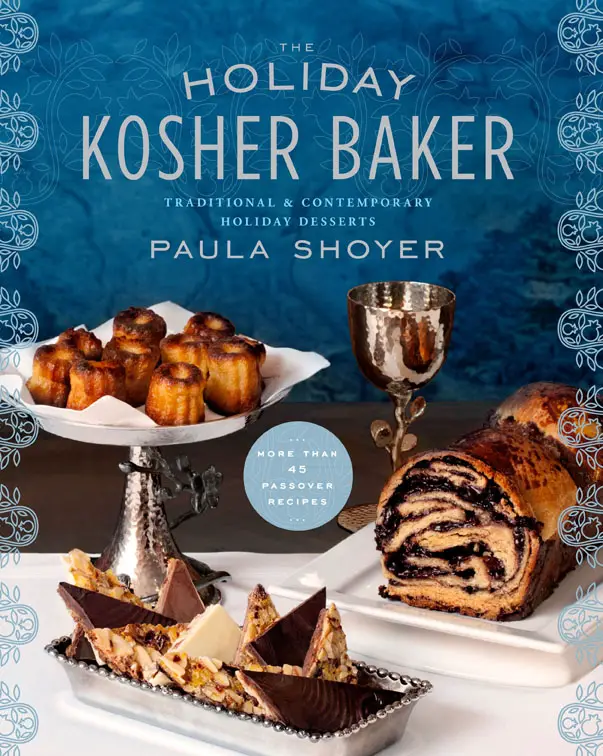 This recipe was reprinted with permission from The Holiday Kosher Baker by Paula Shoyer (©2013 Sterling Publishing Co., Inc.), which includes dozens of low-sugar, gluten-free, and nut-free treats to enjoy all year.