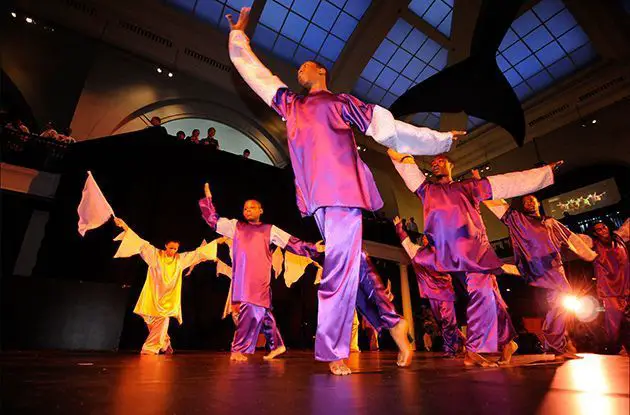 8 Great Kwanzaa Events in NYC and Westchester to Celebrate This Year
Find great Kwanzaa events for your family in NYC, Long Island, and New Jersey.
Get kid-friendly activities sent to you!
Get the Best Kid-Friendly Activities
Sent to You Weekly!
Kwanzaa Family Activities in Queens
WHEN: Saturday, Dec. 11, 7pm
WHERE: Jamaica Center for Arts and Learning, 161-04 Jamaica Ave., Jamaica
WHAT: See performances featuring choreography by performing artists who are all brought together to celebrate Kwanzaa through dance and culture.
WANT TO GO? $10-$30. Advanced registration required.
WHEN: Sunday, Dec. 26, 4-7pm
WHERE: Linden Studios, 187-17 Linden Blvd., St. Albans
WHAT: Celebrate Kwanzaa with the Lighting of the Seven Kwanzaa Principles, dance performance, vendors, gifts, and delicious food!
WANT TO GO? Admission by donation. Limited seating.
Kwanzaa Family Activities in Westchester County
WHEN: Through Dec. 23: Monday-Tuesday, 9am-6pm; Thursday-Saturday, 9am-5pm
WHERE: Port Chester/Rye Brook Library, 1 Haseco Ave., Port Chester
WHAT: Pick up a Christmas, Hanukkah, and Kwanzaa December holiday grab-and-go craft. Children will be given a bag with all of the pieces they need to make a Christmas, Hanukkah, and Kwanzaa craft.
WANT TO GO? Call or email [email protected] to sign up.
WHEN: Thursday, Dec. 30, 4-8pm
WHERE: St. Helena Church, 1315 Olmstead Ave., Bronx
WHAT: Parkchester's Annual Celebration of Kwanzaa program will celebrate the fifth principle "Nia (Purpose) which is a commitment to the collective vocation of building, developing, and defending our community, its culture, and history in order to regain our historical initiative and greatness."
WANT TO GO? Admission by donation. Free for children. This event will be held in person and online.