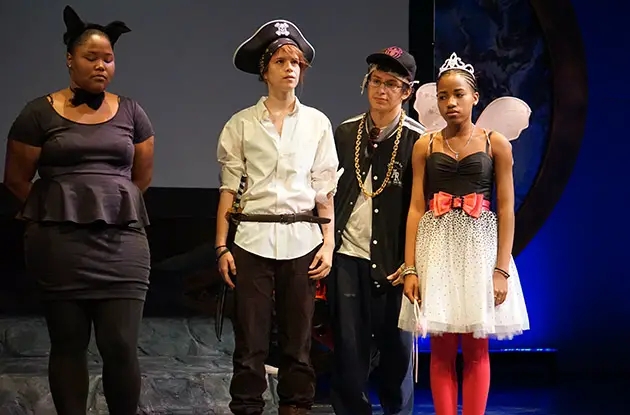 Teen Playwrights to Showcase Original Plays at LEAP OnStage Event
Don't miss out on family fun ideas!
Get ideas for family fun
Hand-picked by our editors!
Long LIve Misery! by Odalis Mendez (student playwright), Bronx Early College Academy for Teaching & Learning, Bronx

The Help Of A New Start by Naja Langdon (student playwright), M.S. 88 Peter Rouget, Brooklyn

Rainbow Love by Jemdryl De La Cruz Bueno (student playwright), Lower Manhattan Arts Academy, Manhattan

Emotions by Kaitlyn Valentin (student playwright), J.H.S. 383 Philippa Schuyler, Brooklyn

Raine Lost In Raine by Ixza Gutierrez (student playwright), Health Opportunities High School, Bronx

The performances will be part of LEAP OnStage, in which 500 public school students take part in an immersive theater program. The program has been in existence since 2006 and has since served over 6,000 inner-city middle school and high school students. It strives to inspire youth to actively engage in the arts, and introduces them to career opportunities and support by working Broadway professionals.
Through the LEAP program, students have had the opportunity to meet with Tony nominee John Cariani (Fiddler on the Roof and Something Rotten), Q Smith (star of this year's Tony-nominated musical Come From Away), Tony Chiroldes (original cast member of In the Heights), Terry Berliner (director, writer, and former resident director of The Lion King), and Brad Bass (original cast member of Memphis, as well as cast of Wicked and Jersey Boys).

RELATED:
Get Exciting Area Events in Your Inbox


Main image: Students from the LEAP OnStage program
Courtesy LEAP
Want more content like this? Like us on Facebook!