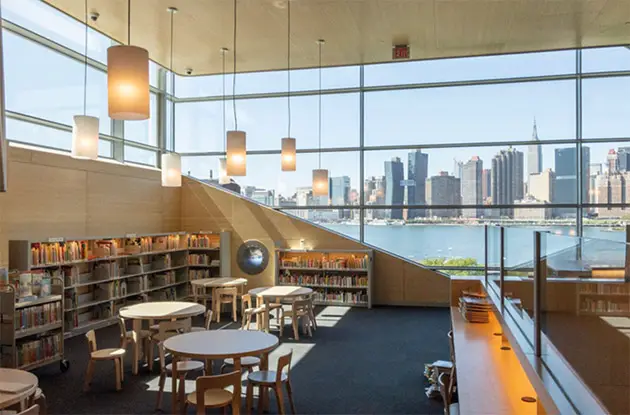 Minimalistic, State-of-the-Art Library Now Open in Hunters Point
The project took a decade to complete.
Get family activities sent to you
Get things to do with your kids
Delivered right to your inbox
Curbed reports that a new library branch for this neighborhood was first proposed in 1999–but the city didn't break ground on the project until more than 15 years later. However, despite the long wait, officials and residents have praised the end result. Dennis Walcott, the president of the Queens Public Library, called it a "community living room" where Hunters Point or Long Island City residents can call meetings, hang out, or even just read. And unlike other highly anticipated additions to the community, you don't need tickets for this, and won't need to wait in line. Head to the Hunters Point Library with the kids this weekend!
Main Image: Courtesy Steven Holl Architects, via Time Out New York
RELATED: Keep up with Queens community news!
Want more content like this? Receive our Scoop packed with great ideas