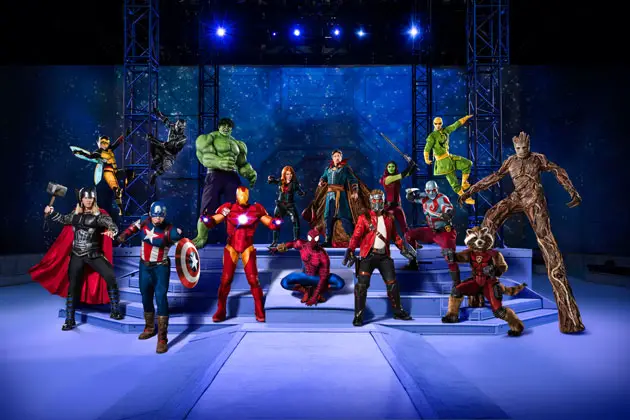 Your Favorite Marvel Characters Are Coming to A Town Near You
Avengers fans, ASSEMBLE!
Get can't-miss family activities sent to you!
Get the Best Family Activities
Sent to You Weekly!
"We found a nearly superhuman cast of aerialists, acrobats and motorcycle riders to portray our heroes and villains. We transport you through the story from outer space to the Savage Land to New York City and beyond with vast video projection. We also made advances in technology and character special effects, allowing us to transform Bruce Banner into the Hulk right before your eyes, levitate Doctor Strange, throw Spider-Man's webs and more," said Juliette Feld, Chief Operating Officer at Feld Entertainment, which is producing the show, in a statement.
Tickets start at $20 and are currently available for purchase. For more information be sure to check out the Marvel Universe Live! website.
RELATED: