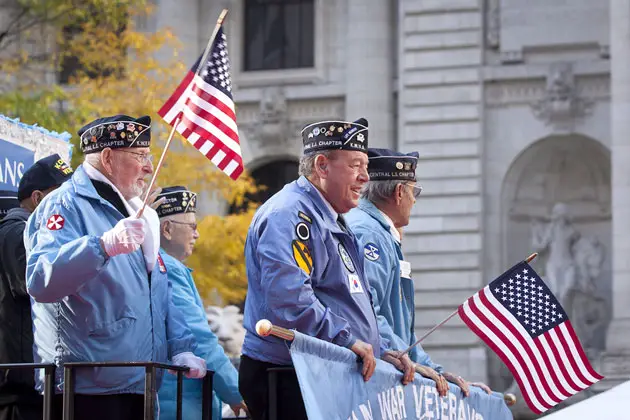 Military History Landmarks in NY and the Surrounding Area
Get can't-miss family activities sent to you!
Get the Best Family Activities
Sent to You Weekly!
RELATED: Historical Places to Visit in the New York Area
NASH (harbor tug)
1776 Niagara St.
Buffalo, NY
The NASH (harbor tug) is the last surviving U.S. Army vessel that was involved in World War II's D-Day Normandy landing. This vessel sailed to Great Britain in 1944 during a planned allied invasion to Europe. See the vessel if you're in the Buffalo area for a true taste of U.S. naval history.

Newtown Battlefield State Park
2346 Co. Rt. 60
Elmira, NY
607-732-6067
Visit the Finger Lakes Region of NY and stop by Newtown Battlefield State Park, formerly known as Newtown Battlefield Reservation. This was the site of the Battle of Newtown fought in 1779, during the American Revolutionary War. Some attractions in the area include the Tollhouse Boat Launch and special tours of the region. Visitors can stay in cabins at the campsites and picnic in the designated areas.
Schuyler Mansion State Historic Site
32 Catherine St.
Albany, NY
518-434-0834
The Schuyler Mansion was home to Philip J. Schuyler, the renowned Revolutionary War general, U.S. Senator, and entrepreneur. Temporary exhibitions and public programs for visitors to the site are scheduled year-round. Tour the on-site museum and pay a visit to the gift shop.
Watervliet Arsenal
1 Buffington St.
Watervliet, NY
518-266-5111
The Watervliet Arsenal was founded in 1813 to support the War of 1812. The arsenal continues to be a valuable resource for world-class defense manufacturing. It is the oldest arsenal in the U.S. Visitors are welcome to see the grand facilities and learn about defense.
RELATED: The Best Way to Visit the Intrepid Museum with Kids
New York City Military Landmarks
General Grant National Memorial
122nd Street and Riverside Drive.
New York, NY
212-666-1640
Visit the mausoleum which is the final resting place for Ulysses S. Grant, the American Civil War General and 18th U.S. President. Learn about the history of the Civil War and see the tomb which is the largest mausoleum in North America. Take a guided tour and visit the area attractions like the New York Harbor and the Memorial bookstore.
BLDG 92
63 Flushing Av.
Brooklyn, NY
718-907-5992
Visit this former military residence on the grounds of the Brooklyn Navy Yard. BLDG 92 is a small museum which chronicles the history of the former shipbuilding center which, during World War II, employed nearly 70,000 people. There's a café to enjoy a bite and an 8,000-square-foot exhibition area. Tours are available.

Sign up for our newsletter to receive the latest updates on fun events and other family activities in your area.