Weekend plans? Get local family events delivered to your inbox.
"Imagine pulling out your phone and walking into your party space with a seating chart in hand, allowing Grandma to arrange her own tables on her iPad, or emailing the sweatshirt sizes of all your guests to your vendor while you are at work," Lapidus, a Long Island mom of two, says.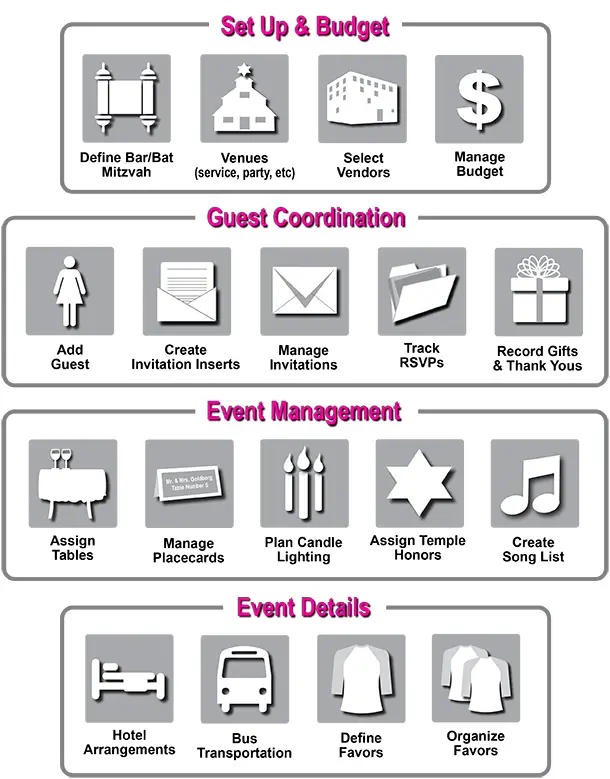 All details are easy to keep track of with Mitzvah Organizer.
In addition to being a life-simplifying tool for parents, Mitzvah Organizer is itself a mitzvah. For each purchase of the software, a donation will be made to The Masorti Foundation for Conservative Judaism in Israel's Bar and Bat Mitzvah Program for Children with Disabilities, which prepares young Israelis with mental or physical disabilities (who often carry a negative stigma in Israel, especially in traditionally religious communities, according to Masorti) for a bar or bat mitzvah.
For more information or to download the software, visit mitzvahorganizer.com.