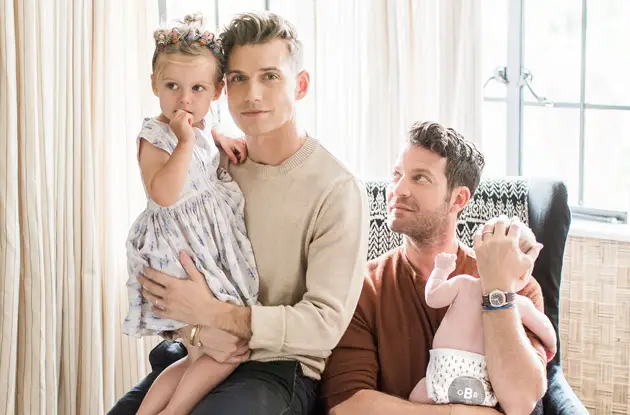 Nate Berkus and Jeremiah Brent on Why It's Important to Include Family Moments on Their Show
The interior design duo recently welcomed Oskar, their son, to the family.
Get Great Family Activities!
Great Family Activities Sent To You!
Arriving weekly
The uniqueness of their family life isn't lost on them either, "but it's one that is rooted in authenticity and vulnerability and honesty, and that's the best lesson we could teach our kids. We live our lives openly and authentically, the same version we are on the show as were are here," Brent said, adding that it's not about what you have, it's about what you do with what you have, like being able to partner with brands like Huggies that are aligned with how the couple views the world.
Berkus and Brent said they stayed in the Village during their visit to NYC, which is where their first apartment was. So it's been something of a full-circle moment being here with their kids. "When I moved here, I walked those streets of the village by myself, and I really found myself in the city and I figured out who I was walking those streets. To be back there yesterday walking our kids up and down the street was really good," Brent said.
As a 3-year-old walking the streets of NYC, everything was a wonder for Poppy, Berkus said. "I didn't realize it would take us like four and half hours to go one block, but she has questions about everything. 'Dad, why are the guys fixing the hole, what's wrong with the street?' 'Dad, why are the police here?' 'Look at the tall building.' 'Look at the flowers.' 'Look at the garden, who takes care of this garden?' She had a thousand questions in one city block, and watching the wonder that she has and the excitement that she has about being in New York is really amazing."
Main photo: Jeremiah Brent and Nate Berkus with Poppy and Oskar
Courtesy Huggies® Made by You™/Ashley Burns
---
Want more content like this? Get Great Family Activities!
---