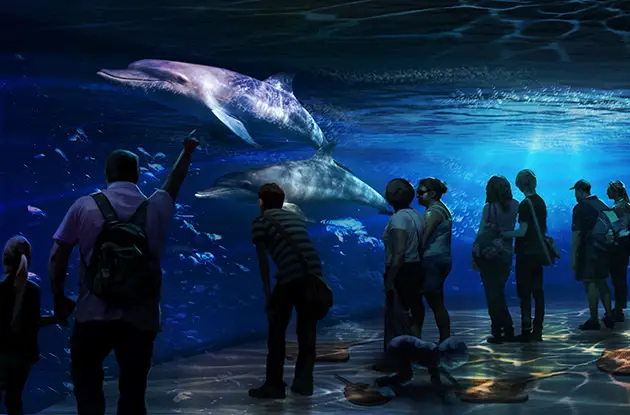 National Geographic Encounter: Ocean Odyssey to Open in Times Square This October
National Geographic Encounter: Ocean Odyssey will open in Times Square on Friday, Oct. 6.
Don't miss out on family fun ideas!
At-Home Fun for Kids
Get indoor activity ideas
Once guests have taken the virtual dive underwater and "resurface" to land they'll be able to hear from renowned ocean explorers and marine biologists via transparent multimedia screens. There will aslo be a gaming challenge to clean up the ocean and the opportunity to play with holograms of big ocean creatures.
The 60,000 square-foot venue will also feature versatile private event space for school groups, social events, and corporate functions.
"It is thrilling to harness new innovations in media, technology, and storytelling to bring to life this iconic brand in an entirely new and experiential way. This immersive entertainment experience will be a first-of-its-kind journey for New Yorkers and tourists from all over the globe," said Lisa Truitt, Chief Creative Officer and Partner of SPE Partners, in a press release.
National Geographic Encounter: Ocean Odyssey will be located at 226 W. 44th St. between Broadway and 8th Avenue. Ticket prices start at $39.50 for adults for the 90-minute walk-through experience. For more information, visit natgeoencounter.com.

RELATED: Get Area Activities in Your Inbox

Main image: Guests will be able to virtually interact with ocean creatures at National Geographic Encounter: Ocean Odyssey.
Courtesy National Geographic


Want more content like this? Like us on Facebook!