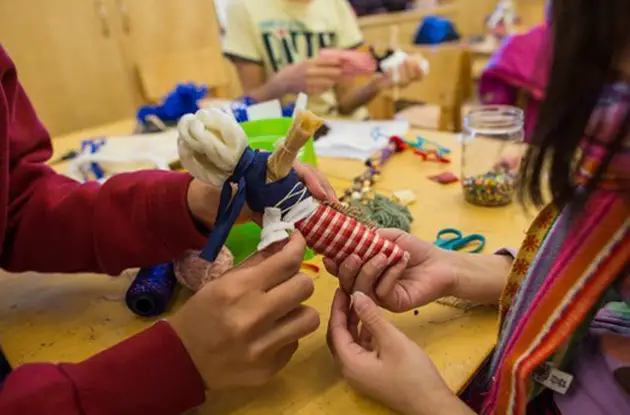 Where to Celebrate Native American Heritage Month in the New York Area
Get family activities sent to you
Get things to do with your kids
Delivered right to your inbox

Native American Feast
WHEN: Nov. 18-19, Saturday-Sunday, 10am-4pm
WHERE: Garvies Point Museum and Preserve, 50 Barry Drive, Glen Cove
AGES: All
WHAT: Hands-on activities including pottery-making using ancient methods, primitive fire-building, and on-site open fire cooking with samples (including our famous popcorn soup). Authentic Native American food displays with samplings, along with artifacts and tool technology, including drilling in stone, face painting with natural pigments, and spear throwing using an atlatl.
WANT TO GO? $8; $5 children ages 5-12; free for children younger than 5. 516-571-8010. garviespointmuseum.com.


Arrowhead Workshop
WHEN: Sunday, Nov. 26, 1-2pm
WHERE: The Whaling Museum and Education Center, 279 Main St., Cold Spring Harbor
AGES: All
WHAT: Did you know Native Americans were a key part of the whaling workforce on Long Island? See and touch a Native American whale oil lamp, and create an arrowhead necklace.
WANT TO GO? $12. 631-367-3418. cshwhalingmuseum.org.

RELATED:
Cultural Festivals and Events in the New York Area
Get Weekend Activities Sent to Your Inbox

Main image: Tie, weave, and shape dried husks into cornhusk doll at Wave Hill.
Joshua Bright/Wave Hill
Want more content like this? Receive our Scoop packed with great ideas