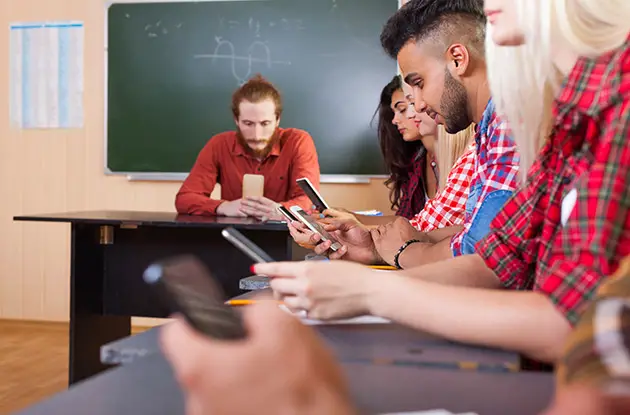 New Study Says Cellphones Are to Blame for Failing Grades
Students who used smartphones in or laptops in class scored lower on tests.
Get After-School Activities, Family Fun, & More!
Hand-Picked Family Activities
Sent Every Weekend
This new study is just one in a long list of recent studies that highlight the way smartphones can actually hinder productivity. In 2016, one study found that just the presence of a cell phone impaired performance on tests. In another study, 80 percent of students admitted the use of technology, whether their own or that of a classmate, in the classroom negatively affected their ability to pay attention.
---
Want more content like this?
---