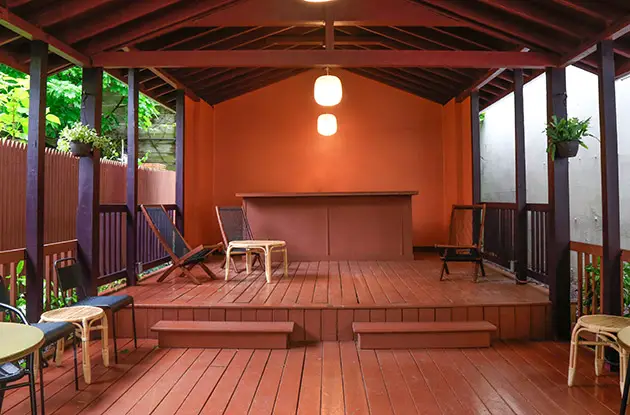 A New Wellness Center Opens in Clinton Hill
The massive new space features yoga and meditation classes, as well as healthy food and beverages.
Get can't-miss family activities sent to you!
Get the Best Kid-Friendly Activities
Sent to You Weekly!
"Our Brooklyn flagship location is meant to be an inviting space for everyone and a place of community," said co-founder Darian Hall in a press release. "HealHaus has top of the line health and wellness treatments by the best professionals and daily group classes that are unique and will help you realize that healing mind, body and soul is more than a trend, but a lifestyle."
"We want people to feel transported outside of the hustle and bustle of New York when they visit HealHaus," added co-founder Elisa Shankle.
HealHaus will be open seven days a week from 7:30 a.m. to 7:30 p.m. (cafe closes daily at 6 p.m.) and class prices range from $18-$20 for a single class. Pricing for private services depend on the services rendered by each practitioner. HealHaus will also host donation-based community classes on the weekends.