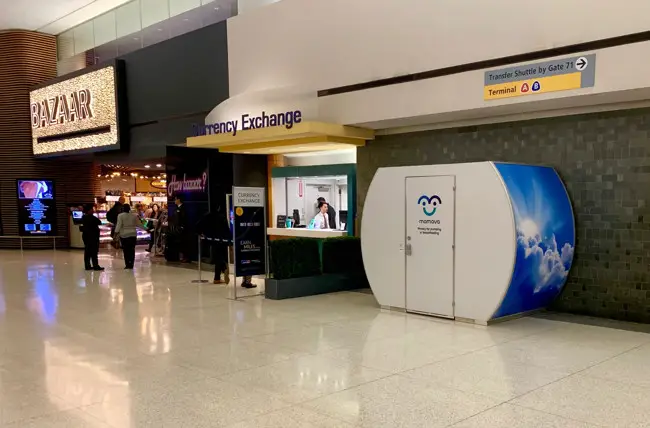 New York Area Airports Will Now Have Larger, More Secure Nursing Suites
Port Authority has upgraded pods at Newark Liberty, JFK and New York Stewart to include benches, fold-down tables, and wheelchair accessibility so mothers can nurse in private while traveling.
Get family activities sent to you
Get things to do with your kids
Delivered right to your inbox
"We're thrilled to support nursing mothers at all major New York and New Jersey airports," said Sascha Mayer, co-founder and CEO of Mamava. "We believe that all mothers deserve a clean, comfortable and dignified place to use a breast pump or breast-feed distraction-free–anywhere, anytime."
Several organizations expressed their support for these pods. S. Nadia Hussain, the director of the Maternal Justice Campaign at MomsRising, emphasized nursing pods as a way to make hectic traveling just a little easier. Interim executive director of the United States Breastfeeding Committee Amelia Psmythe commended New York airports for answering the call of nursing mothers. And the La Leche League commented on the purpose it shares with Mamava and Port Authority.
"We commend the Port Authority for being a leader among airports by installing 28 Mamava nursing pods in their airports," the statement read. "Mamava, La Leche League International and the Port Authority all recognize the importance that breastfeeding anywhere is a mother's right, not a special privilege."
Want more content like this? Receive our Scoop packed with great ideas